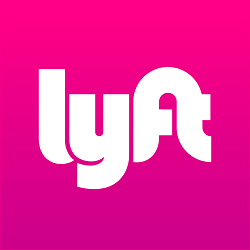 Lyft is currently holding a promotion where new Lyft riders can score some credits toward their rides. If you are not a former Lyft rider, you can start by downloading the app via iOS or Android and signing up today!
This promotional offer provides you with Up to $10 Credit for 2 Airport Rides. You will earn the credits upon completing 2 trips to/from the airport. Sign up today!
Editor's Note: If you haven't signed up for a Lyft account, you can earn $50 credit by using our referral link and then you can proceed to the surveys and earn a total of $10 from this promotional offer!
Lyft Airport Promotion 
Promotion: Get Up to $10 Credit for 2 Airport Rides
Availability: Targeted Offer. Check to see if you have it.
Expiration: Limited Time Offer.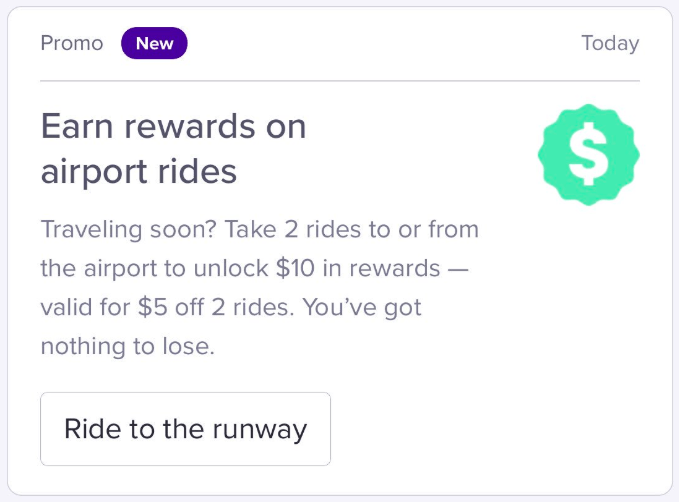 How To Get Lyft $10 Credits
Click on the "Ride to the runway" button on the offer, if you've been targeted
Earn up to $10 credit for completing 2 trips to/from the airport!
How To Use Lyft
Request

Whether you're riding solo or with friends, you've got options. Tap to request Lyft, Lyft Line, or Lyft Plus.

Ride

Get picked up by the best. Our reliable drivers will get you where you need to go.

Pay

When the ride ends, just pay and rate your driver through your phone.

Three Ways To Ride Lyft
Lyft

The original ride that started it all. Whether solo or with up to three friends, Lyft is your personal ride. Available nationwide.

Lyft Plus

Our six-passenger ride for when you need more space or want to roll with all your friends. Available nationwide.

Lyft Line
Bottom Line
Although this may not be much, in total you're saving about $10 if you take full advantage of a trip both to and from the airport. This promotion is for both new and existing customers valid for a limited time, so check our account ASAP!
I have personally used Lyft a few times and it's a great and convenient way to get around if your primary means of transportation is not of first choice. It's a great alternative especially when you're on a short vacation and would like to avoid renting a car or taking a taxi. Do you like deals like this? If so, check out our section on more way you can save money!