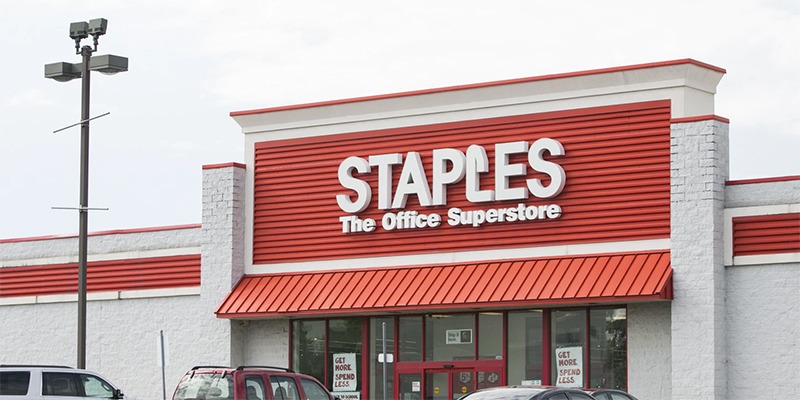 If you frequently shop at Staples for school or office supplies, you may want to get in on this opportunity. Staples Rewards is a free rewards program by Staples that lets you earn up to 5% cash back in rewards on everything and free shipping on orders over $14.99 and more.
If you're a member of Staples Rewards then make sure to check your email for a Staples Mystery Reward where you can win up to $1,000 in rewards. This offer ends on May 11, 2019. Your mystery discount will be revealed when you check out in-store and you might be one of three $1,000 winners, or be one of the millions who will score $5 – $500 in rewards.
Staples Mystery Rewards Promotion
Check Email For Offer
Promotion: Get up to $1,000 rewards
Expiration: May 11, 2019
Availability: Nationwide.
Terms & Conditions: Offer must be presented in store at checkout to determine value of Mystery Reward. Mystery Reward is only available via this email and can only be redeemed by the original recipient of this email. Rewards are not redeemable for cash. Staples is not liable for unclaimed or expired rewards.
Get Staples Mystery Rewards
Log into your email and check if you have the Staples Mystery Rewards.
Present the offer at checkout to determine the value of the Mystery Reward.
Use your Mystery Reward in-store!
Bottom Line
If you're a member of Staples Rewards then make sure to check your email for a Mystery Rewards to win up to $1,000 in Rewards. This is a promotion you definitely don't want to miss as it can earn you a ton of rewards!
If you have this Mystery Rewards, then don't forget to go in-store by May 11, 2019 to find out how much it's worth. Interested in finding more ways to save? See our section for great ways to earn Credit Card Bonuses!