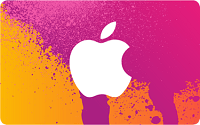 iTunes is a media player, digital music retailer, online radio broadcaster, and mobile device management application created by Apple. If you own an iPhone or Mac Device, then you should already have heard of iTunes. iTunes is used play, download, and purchase digital audio. If you are consumer of iTunes, wouldn't it be great to save money on your music loving habits? Well, you actually can! By purchasing a discounted iTunes Gift Card, you can purchase music at a lower cost, especially if you are a heavy consumer! Purchase these discounted gift cards from the links below!
Delta SkyMiles® Reserve Business American Express Card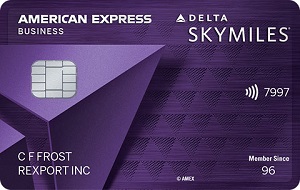 Below is a listing of our favorite places to buy iTunes gift cards. There are always great deals and discount available when buying these so check back often. We will keep this list updated to reflect the best rates when possible.
iTunes Gift Cards Discounts:
MonsterGiftCard – 11.0%
Raise – 4.0%
Cardpool– Unavailable
CardCash – Unavailable
iTunes Gift Cards Summary:
Availability: Available at any Apple retailer, Bestbuy, Apple.com, Walmart, Walgreens, CVS, Online discounted shopping portals, and much more!
Additional Savings: Check various cash back shopping portals such as GiftCardPlace, GiftCardRescue, ABCGiftCards, CardPool.
Shopping Tips: iTunes Gift Cards can be used to purchase movies, and music.
Bottom Line:
iTunes is used by consumers to purchase and download music, television shows, audiobooks, podcast, movies, and ringtones, for their Apple Device. If you are a consumer your entertainment off iTunes, then you probably would love to save money on your purchases. I mean who doesn't love saving money? The more the merrier right? Well, to save money on your iTunes purchases, it is recommended that you purchase a discounted iTunes Gift Card from cash back shopping portals! Take advantage of all the cheap, unused gift cards out there to purchase your music! Also, don't forget to check out our full list of Discounted Gift Cards!