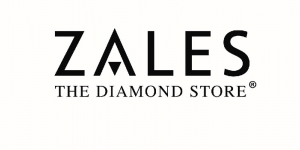 Many questions need to be asked before buying a diamond from any retailer. Are these diamonds high quality? Am I getting a fair price for this diamond? What type of deals can I get at this retailer? How do these diamonds compare to the diamonds over at this store? Before buying from any store, it is important to ask questions like these so that you can get the best price for the diamond you are buying. A great place to start your diamond shopping, where you will get positive answers for your questions is Zales Jewelers! They have been in the diamond industry since 1924 giving them a great reputation for quality diamonds, fair prices, and a range of benefits for their customers. Starting back in Wichita Falls, Texas, they have expanded from only 12 stores in Oklahoma and Texas to more than 750 stores nationwide!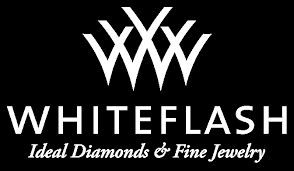 At Whiteflash, they're all about the Ideal Cut Diamond carrying the largest inventory & best selection of AGS certified ideal diamonds in the world!
• Exclusive provider of their own A CUT ABOVE® Super Ideal Diamonds
• Finest designer brands such as Tacori, Verragio, Simon G, Ritani, Danhov, Vatche, and Benchmark
• Entire staff GIA trained including several Graduate Gemologists & Diamond Graduates
• Complete Satisfaction Money Back Guarantee


Benefits of Shopping with Zales
Free Shipping- on orders of $149 or more, you get free UPS 2nd Day Air Shipping
Ship to Store- Ship it to a local Zales for free and pick it up. No Purchase amount minimum
60 day Risk-Free Return Policy- If there's an problems or its not exactly what you want, Zales allows you to return with a full refund
Convenient- Zales is nationwide and can be shopped from online or in local stores
Lifetime Diamond Commitment- Diamonds purchases $200 or more gives you diamond breakage coverage, lifetime cleaning and inspection, and Lifetime Trade- in Value on bridal sets and diamond solitaires
Diamond Financing- Pay 10% down and pay the balance in the next ten equal monthly payments! This plan is only available for local stores and not online!
Upgrades- easily upgrade your ring!
Create your Own Rings- customize you ring to get it just right for your preferences!
Where Is The Best Place To Buy An Engagement Ring?
For
Diamond Retailer
Best Place To Buy Online
James Allen
Biggest Selection
Blue Nile
Best Diamond Cuts
Whiteflash
History
Zales has been working in the diamond industry since 1924. This experience has given Zales a great reputation for being one of the best in the industry. Since then, Zales has been expanding their locations and their inventory for different items that can fit the tastes and preferences of all customers.
Quality
Diamond retailers that don't sell the highest quality diamonds for fair prices to customers are not going to survive in the industry. Zale's longevity has proven to be successful due to them selling only the best diamonds. They sell aesthetically pleasing diamonds and jewelry that are sure to be consistently supreme.


At James Allen, their diamond and gemstone fine jewelry collection offers hand-crafted pieces of unforgettable luxury that are perfect for any occasion.
• Their mission is to offer consumers online the highest quality diamonds & largest selection at the best price.
• 150,000+ certified conflict-free diamonds, all photographed in 360° HD
• 24/7 Diamond Experts, with option for Real-Time Diamond Inspections
• Lifetime Warranty, Free Shipping Worldwide
• Hassle-Free Returns with 100% Money Back Guarantee


Shopping Experience
Shopping at Zales is quick and simple. With benefits like Free Shipping and shipping to stores, Zales has created customer services that make the job of the customer easier so that they can focus on more important things like how beautiful the diamond looks or what does my significant other want more? Having in-store locations all over the US makes it even easier to get the opportunity to actually look at the diamonds in person and see whether you truly like the diamond or not. If you somehow buy a diamond and don't like it, they also offer 60-day returns which is twice as long as most stores do.


At Blue Nile, their jewelry is designed and crafted with high-caliber, quality materials and inspected with exceptionally high standard.
• Highest Diamond Quality Standard & Authenticity Certified
• Get More For Less & Always Have The Best
• Best Price: Find a comparable GIA graded diamond for less and they'll match the price. Pay 20% up to 40% less than traditional jewelers


Bottom Line
If you're looking for a wide selection of high quality diamonds, you're probably thinking of Zales Jewelers. With experience since 1924, Zales offers the best diamonds and customer benefits that will help you in your process in buying diamonds. Starting with only 12 stores in Oklahoma and Texas, they have expanded greatly to 750 stores nationwide. A local Zales Jewelers is most likely within your area, so be sure to check out Zale's Diamonds and be amazed by their beautiful diamond and jewelry collection! Additionally, be sure to check out their special Premier Rewards Promotion of a free $100 for a purchase of $300!