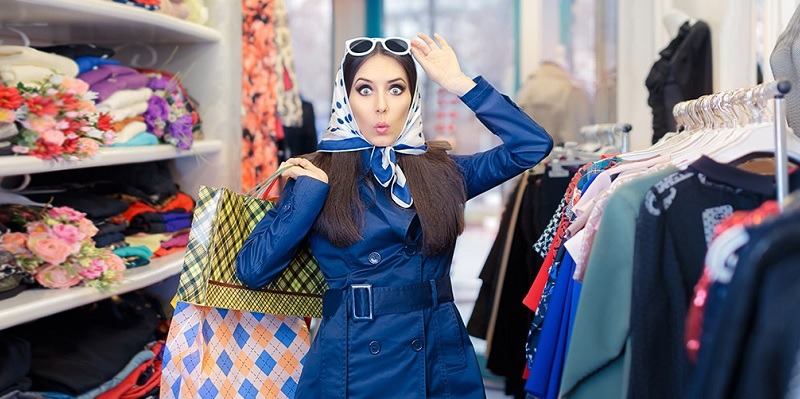 If you are a fanatic for shopping, then this might be the best job you will ever find. It's called "mystery shopping," and it literally involves you getting paid to do what you love best-shopping!
You can practically choose from any place to shop at to earn some money. Supermarkets, furniture stores, clothing stores, and even restaurants. Mystery shoppers can earn an average of $400 on the side, though there are months where they have earned bigger payouts. You can expect to make anywhere between $4 to $25+ for each task, on average, which is pretty decent considering the fact that each task only takes a few minutes.
---
What is Mystery Shopping?
The concept of mystery shopping can be traced back decades ago when specific types of research were developed in the 1940s to identify and evaluate the behavioral performance of consumers. However, mystery shopping really started to take off in the early 1990s in the retail industry, especially as the internet started to grow exponentially.
Currently, mystery shopping has expanded past retail and has moved onto many industries that gives many companies invaluable insights into how consumers behave, act, think, and spend. They pay a lot of money for this valuable information that you can provide them with.
If you're just stumbling across the concept of mystery shopping, it's basically a type of "job" whereby you act like a typical customer when shopping with a particular business. After your experience is over, you report back to the company that pays you on a variety of things, including how staff interacted with you, the cleanliness and attractiveness of an establishment, or the type of products that are offered.
Basically, you are being paid to do freelance work regarding marketing. All of these specific pre-defined criteria allows companies to measure certain aspects of consumer behavior. Companies will then pay you a fee in exchange for your valuable feedback. Sometimes, companies may even ask you to make a purchase, but don't worry, they will reimburse you for how much you spent on the product, up to a limit.
---
The Mystery Shopper's Job Description
All in all, what precisely would you do as a mystery shopper? Basically, you will be approached to visit a store, complete tasks, and give criticism on what you encountered there. In some cases you probably won't be asked to physically visit a store, but rather, be approached to call a business and ask some questions. You'll likely need to finish a study when you're done.
Basically the job of a mystery shopper is to help businesses and corporations understand what works and what doesn't. Any areas of the businesses' sales plan that are lagging will be worked on so that it can improve.
For example, you may be asked by the business to go into a certain department of their retail store, such as the men's clothing section, and see how their customer service is. You will record information such as how long it takes for someone to help you. If you find that there are any personality or other problems, that could be something that they can work on.
From your feedback, the owners or executives of a company will know exactly where their troubles lie. Then, they will be able to make the necessary adjustments.
---
Types of Mystery Shopping Jobs
There are different types of mystery shopping jobs you can take on, including the following:
In-person mystery shopper jobs: This is the most common form of the mystery shopper and is the traditional way businesses will want to collect their data. This type of job is self-explanatory and require that the shopper visits the shop to do your shopping.
Telephone mystery shopper jobs: This method of service evaluation is common for call centers, information technology companies, hotels, and any other company that deals with their customers by phone. Your job would be to call the company to assess the level of customer service offered.
Online mystery shopper jobs: When you're are doing work for a business that has all of their operations strictly online, your job is to assess things such as how easy a website is to navigate, how detailed the website is, how quickly online store employees process the applications, and so forth. The tourism, communication, e-commerce, and real estate industries would be most common in this case.
---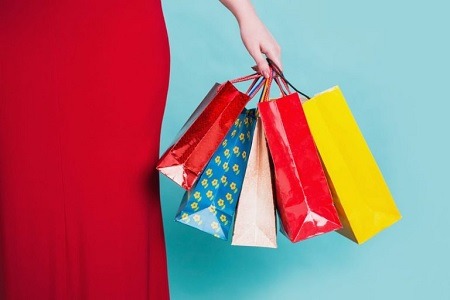 Legit Mystery Shopper Jobs to Consider
There are plenty of mystery shopper jobs out there, but they're not all created equal. Some are definitely better than others. Here are a few that provide plenty of opportunities that you may want to look into.
1. BestMark
BestMark is your one stop shop for working with some of the biggest companies in the world, including Fortune and Global 500 companies. They offer many mystery shopper jobs to provide valuable customer information to these very companies. Their list of clients includes retail stores, restaurants, banks, casinos, hotels, resorts, and many more.
2. Sinclair Customer Metrics
Through Sinclair Customer Metrics you will get full training when you decide to take on your mystery shopper job. You also have the option to be a part of "video mystery shopping," which makes you carry a hidden video camera in order to record your interactions with store staff up close.
3. Confero
Most of the gigs with Confero are in-store, though some gigs involve telephone mystery shopping as well. The job board is updated every day, so there's always a fresh stream of jobs to choose from.
4. MarketForce
An award winning company in this field of work, MarketForce is one the of most popular mystery shopping companies out there. To participate in this service, you must be at least 18 years old with a high school diploma. You will be paid once a month.
5. Pinnacle
You can find mystery shopper job openings on Pinnacle's job board. Businesses will post any interests they have on this board. Anytime you are hired for a job, you will need to complete the survey within 12 hours. That survey will then be judged based on accuracy, dependability, and details. Depending on the type of shop, you can get paid between $4 to $75.
6. IntelliShop
You can use IntelliShop's job board for available shops, or you can have specific shops assigned directly to you. You'll have 12 hours to complete your shop once assigned and accepted, though you may be granted extensions if required.
7. A Closer Look
To be eligible for this mystery shopper job, you must take a job at A Closer Look. You'll be tested on things like grammar, spelling, and basic common sense, which should only take a few minutes to complete. Your critique skills will also be assessed from a small blurb that you will be expected to write and submit about a recent experience at a store, restaurant, or other establishment.
8. Secret Shopper
One of the few online mystery shopper companies, Secret Shopper will pay you to take part in mostly "virtual" shopping. Payment can range between $12 to $25 for doing activities such as taking surveys, business analysis, and testing out websites.
9. ARC Consulting
For those interested in doing telephone mystery shopping, ARC Consulting is a great starting point. Your job will be to act as a customer and call certain businesses, then provide feedback on the experience you had. If you do well at this level, you will be able to move up to doing audits over the phone which will pay you more.
10. Call Center QA
Another legitimate telephone mystery shopping company is Call Center QA, which is among the more popular companies simply because it's very open and honest about how it works and how shoppers will be compensated. Each shop pays out $5, which includes a short follow-up survey.
---
Bottom Line
Being a mystery shopper can be a dream come true type of job if that's what you enjoy doing. Basically, your job will be to give feedback regarding your shopping experience. You might be asked to review customer service, how quickly they processed your order, their knowledge of the products, and so on.
Having mystery shopper jobs can be easy and can pay a good amount if you're good at it. For more posts like this, check out our posts on ways to make money online and save money!