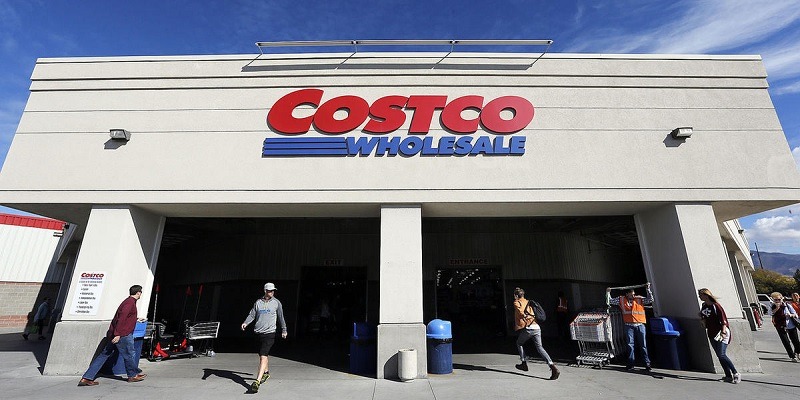 If you've been needing new tires for your car, then look no further because you can get a great discount on tires. Costco is having discounts on tires where you can get $70 off their set of 4 Michelin tires and you can additionally get 1¢ per tire installation! This offer is valid online and at your local Costco Tire Center!
Please note that you must schedule an appointment to be eligible for this offer! This promotion is valid until May 3, 2019, so hurry and make an appointment now!  If you don't have a membership, you can sign up today because this promotion is specifically for Costco members!
Costco Discount Tires Promotion
Promotion: $70 Off Set of 4 Michelin Tires + 1¢ Installation Per Tire
Availability: Must be a Costco member
Expiration: May 3, 2019
Terms:Manufacturer's discount. Not all makes, models, and sizes available. Available at Costco locations with a Tire Center. Wheels not included. Penny installation per tire. Certain restrictions and limitations apply. ** Additionally $2.75 disposal fee per tire in Hawaii. Cannot be combined with any other discount or promotional event.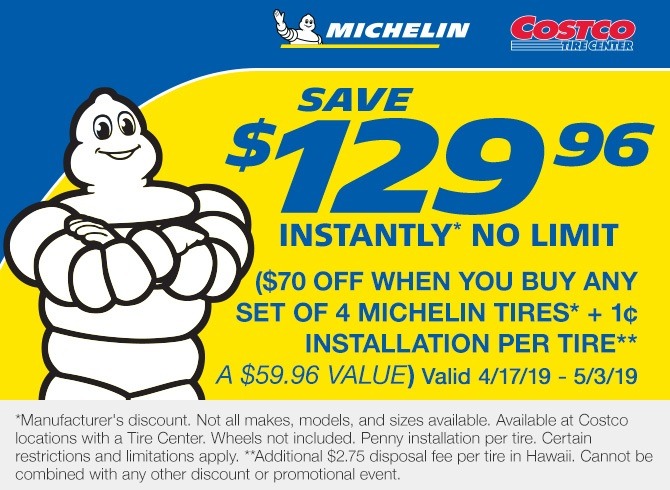 Get $70 Off Set of 4 Michelin Tires
Head to your desired Costco Tire Warehouse for installation
Input the make and model of your vehicle
Choose your set of 4 Michelin Tires and add to cart
Proceed to checkout and earn your discounts!
Bottom Line 
Are you in need of new tires but couldn't spare the extra costs? Costco is having discounts on tires when you purchase a set of four Michelin tires, you'll receive $70 off, plus also get 1¢ per tire installation! 
Sadly, this is only available for Costco members so make sure to sign up if you have not. This will only last until May 3, 2019 so make sure to take advantage as soon as possible.  While you're here on HMB, be sure to maximize your savings and earn cash/points back when using a rewards credit card!