The latest American Express Gift Cards Promo Fee Waiver Code is now available. For no purchase fees when buying American Express Gift Cards valid until 05/31/2013. We also have many promo codes below including free shipping. American Express Gift Card American Express Gift Cards are a great gift idea due to the fact that they have no inactivity fees, expiration dates, or other fees to the recipient. They can even be refunded or replaced if you ever lost your Amex gift cards.
American Express Gift Cards Promo Fee Waiver Codes
More importantly, American Express gift cards are great for meeting the spending requirements to get those $500+ bonus credit card offers. You can buy the gift cards now, and use it whenever you want just like cash. Here's a list of credit card bonuses that have high spending requirements:
No Fee Gift Card Waiver Codes
Normally, there is a $3.95 purchases fee with American Express gift cards. However, use the following codes to waive your Amex gift card fee from below:
Free Shipping Waiver Codes:
Free standard shipping($5.95 savings): AFLQ12013 – valid through 3/31/2013
American Express Gift Card Features:
The Perfect Gift For Family, Friends and Business
Can Be Used Virtually Everywhere American Express Cards Are Welcome in the U.S.
Available in Values Ranging from $25 to $3,000
Can Be Delivered in 1 to 2 Business Days
Themed Cards for Special Occasions
American Express Gift Cards Promo Fee Waiver Codes
You have nothing to lose and much to gain by using this Amex method to meeting your bonus spending requirements. Buy Amex gift cards today!
Read more on our Amazing list of Save Money Online now!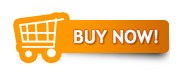 Hot Deal of the Day: OptionsHouse offers 100 Commission Free Trades with for opening a new account with $5,000 deposit with promotion code FREE100.