Congratulations to mrodrigu17 – You Just Won $100 from Rebates Money! Rebates Money has been running out a $100 Cash Bonus Promotion and the lucky winner is mrodrigu17!
Here's how it was done:
1) We added up all the new register users from October 9th until October 31st. There were a total of 192 new users!
2) We then assigned each user to a specific number ranging from 1 to 192.
3) We then went to https://www.random.org/
4) Using their true number generator with Min = 1 and Max = 192, we generate at random number 110.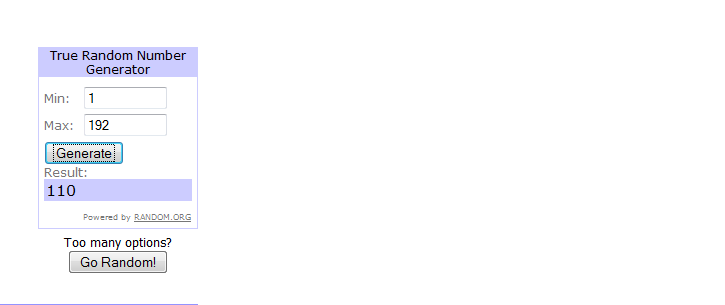 Congrats again mrodrigu17!
and for all of my readers, I strongly encourage you to join our Forums to build a dynamic growing financial community.
Hustler