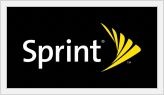 I've been with Sprint for over 10 years, and I can tell you almost every Sprint bonuses there are. Unfortunately, they have ended that gravy train and only few are available. However, if you have the full $150 upgrade credit, I would get the $75 renewal service credit first. The CSR will tell you that you can't get both, but I have done it so many times and it works every time.

| | |
| --- | --- |
| | The Time is Now. Make the switch to Sprint and get Unlimited Plan free for 1 year. per line. No hassles. No surprises. There's never been a better time to try Sprint's network. Bring the phone you love OR buy a new one outright. There are no annual contracts. Get Unlimited data, talk & text for just FREE for one year. It's their best deal ever! Learn More |
Copy and Paste: 
http://sprint.us/sites/ace/rz2/etf2.php
The $75 renewal service credit goes toward your bill and it has nothing to do with the $150 phone credit. You simply renewing yoru line with them and it works like a cash bonus. This $75 credit is per line.
As you can tell from the link, it's available . I normal write them an email in your Sprint account asking about wanting to renew my line for a $75 renewal credit. You can include the link from above in the email too. If that doesn't work, there is a chat you can do within your account. Lastly, give them a call 866-704-7226 and speak to a CSR.
From the site:
Renew your Agreement with Sprint and you'll continue to get incredible value with Unlimited plans, cutting-edge technology with the latest devices, and fast connections with our reliable Nationwide Sprint Network. And now, you also get a little something to show our appreciation for staying with Sprint.
Please choose one of these two special thank-you gifts:

$75 service credit.
Applied within 5 invoices. (Redeemable only by phone.)

$70 in Visa® Prepaid Cards.
One $35 card mailed now and
another in 6 months.

To renew your contract and receive your thank-you gift:
Call *2 or 866-704-7226
Go to a participating Sprint Store