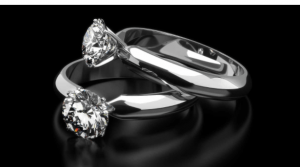 Engagement rings are super expensive and is an investment that must be taken with a lot of care. After all, getting engaged is symbolic of you investing into the rest of that person's life. Getting engaged has a hefty meaning and shouldn't be taken lightly. But how much should you spend on an engagement ring? We have different salaries and how much money you spend on a diamond engagement ring relies heavily on two factors: their expectations from you and your financial standing.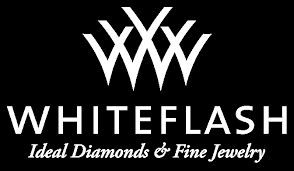 At Whiteflash, they're all about the Ideal Cut Diamond carrying the largest inventory & best selection of AGS certified ideal diamonds in the world!
• Exclusive provider of their own A CUT ABOVE® Super Ideal Diamonds
• Finest designer brands such as Tacori, Verragio, Simon G, Ritani, Danhov, Vatche, and Benchmark
• Entire staff GIA trained including several Graduate Gemologists & Diamond Graduates
• Complete Satisfaction Money Back Guarantee


The 2 Month Myth
Have you heard of the saying "an engagement ring should cost about 2 months of salary?" This saying is not true because that is an extremely unreasonable amount of money that would be dedicated towards buying a piece of jewelry for a number of people. The engagement ring has much more emotional value than economic value and having such an strict appraisal is just not possible with the differing salaries we all have. How much you spend should fall under what their expectations are and what your financial standing is.
The Expectations
Your proposal ring should fall within your future partner's expectations. Buying a cheap engagement ring with little value is going to be symbolic of a cheap investment into you and your partner's future. While putting careful consideration into what style they like, want, and what diamonds are available is symbolic of how much you care.
If your future partner is reasonable, they won't expect you to go into thousands of dollars of debt to propose to them, but there should be a considerable amount of care that goes into finding the perfect diamond at a fair price.


At Blue Nile, their jewelry is designed and crafted with high-caliber, quality materials and inspected with exceptionally high standard.
• Highest Diamond Quality Standard & Authenticity Certified
• Get More For Less & Always Have The Best
• Best Price: Find a comparable GIA graded diamond for less and they'll match the price. Pay 20% up to 40% less than traditional jewelers


Your Finances
A relationship is a two way street. They can't expect you to just spend all your money on a ring and have no consideration for your own well being. When you are purchasing a ring, make sure you keep your finances and budget in mind so that you aren't put into a hole. You have a whole life in front of you with this special person and you wouldn't want to be in a financial hole because of one symbolic meaning of love.
Consider the following:
Current Income– how much you make currently.
Expenses– these include food, insurance, bills, and student loans
Savings– how much do you have saved and how much will you save towards the ring?
Potential Income– If you're going to be getting more income in the future from investments or your job, this may give you more room to spend on your ring.
A combination of these should be able to help you forecast how much you should be spending.
Average Engagement Ring Cost
Its good to know how much other people are spending on their rings, but it shouldn't pressure you to spend the same amount or more on how much the average person is spending. The most important part about buying the ring is how much emotional value and what the ring means to your relationship, not how much it costs.
| | | |
| --- | --- | --- |
| Country | Average cost | Average Carat Weight |
| United States | $5,500 | 1.0 |
| Canada | $3,500 | |
| United Kingdom | $2,000 | 0.5 |
| China | $3,500 | 0.5 |
| Australia | $5,000 | 1.0 |
If you can't afford the average cost of the diamond, its okay! There are plenty of diamonds that are under the average cost threshold that are available. It takes some searching, but you can find a great diamond ring for a fair price on the market under these averages. Some places to start your shopping are Whiteflash, Blue Nile, and James Allen!
Where Is The Best Place To Buy An Engagement Ring?
For
Diamond Retailer
Best Place To Buy Online
James Allen
Biggest Selection
Blue Nile
Best Diamond Cuts
Whiteflash
Best Way to Find Out How Much to Spend
This technique is hard to do, but is the best way to make sure you are spending the right amount of money for the right diamond ring. The best way to find how much to spend on an engagement ring is to have an honest conversation and discuss what they want and their expectations for you. Some of us want our proposals to be spontaneous and surprising, but the best way to get the perfect diamond ring is to simply find what they want and how much they expect you to spend. Have a conversation with your significant other and find out exactly what they want. You can always surprise them, but at least now you'll make them surprised with the perfect ring!
Tips and Tricks to Save Money
Don't Shop at Peak Time– Peak time is Thanksgiving to Valentine's. Ring prices are going to be inflated for the people who propose during this time.
Educate Yourself– knowing how diamonds are priced and valued based on the 4 C's of Diamonds is a great way to ensure that you get a fairly priced diamond.
Consider Shaped Diamonds– Diamonds don't all come in the iconic round brilliant shape. Look for other shapes like emerald shapes that could be priced cheaper.
Customize Your Ring- There are plenty of ways to make your ring special to yourself. Many retailers like "Blue Nile Create Your Own Ring" and "James Allen Build Your Own Ring" offer a Customization Feature that allows you to customize to your liking!


At James Allen, their diamond and gemstone fine jewelry collection offers hand-crafted pieces of unforgettable luxury that are perfect for any occasion.
• Their mission is to offer consumers online the highest quality diamonds & largest selection at the best price.
• 150,000+ certified conflict-free diamonds, all photographed in 360° HD
• 24/7 Diamond Experts, with option for Real-Time Diamond Inspections
• Lifetime Warranty, Free Shipping Worldwide
• Hassle-Free Returns with 100% Money Back Guarantee


Bottom Line
Buying an engagement ring and proposing is a symbol of love and investment into your relationships future. It should be a magical and important event that carries significant emotional value. The value of the ring comes from its symbolic meaning and how much you spend on it depends on what the expectations are and what your financial standing is. The best way to figure out how much you should spend is just to sit down and have a conversation about it. This way allows you to make the best financial decisions for both partners. You don't have to spend a fortune for you to show much love and commitment you have for your significant other. If you would like more information on pricing of diamonds, be sure to view our "Diamond Pricing Guide!"