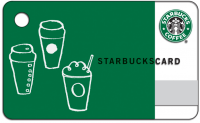 Starbucks is a popular American coffee company and coffeehouse chain. They are known for their high-quality arabica coffee used in their espressos. The company also offers a chill atmosphere where you can sit back and relax, or simply put in work using their free wifi. If you are a coffee lover that enjoys Starbucks, then you will enjoy saving money on Starbucks! To save money on your purchases at Starbucks, purchase a discounted Starbucks Gift Card. Not only will you get to enjoy your favorite drinks, but you'll get to enjoy them with more money in your pocket!
Delta SkyMiles® Reserve Business American Express Card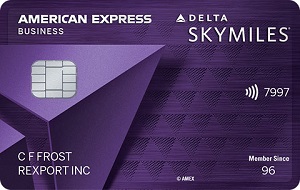 Below is a listing of our favorite places to buy Starbucks gift cards. There are always great deals and discount available when buying these so check back often. We will keep this list updated to reflect the best rates when possible.
Starbucks Gift Cards Discounts:
Starbucks Gift Cards Summary:
Availability: At any Starbucks location, online, or using the Starbucks app.
Additional Savings: Check various cash back shopping portals such as ESaving, Jendis, GiftCardSpread
Shopping Tips: Starbucks Gift Cards do not have any expiration dates. Use Starbucks gift cards on purchases at Starbucks.
Bottom Line:
Starbucks is the place to go when you're picking up a coffee. There's plenty of locations, variety of choices, and free wifi! How can it get better than that? Well the answer to that would be to purchase discounted Starbucks Gift Cards. If you are an everyday Starbucks consumer, you might have realized already that your are spending a considerable large amount of money on just coffee. To help cut down spending, you should purchase a discounted Starbucks Gift Card! Take advantage of other people's unused gift cards and put them into good use! For more gift card discounts, check out our full list of Gift Card Discounts!