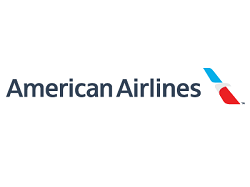 This offer is for all you American Airlines members and cardholders! Barclaycard has launched a new program called Flight Cents. Flight Cents is a program where you can earn AAdvantage Miles faster. When you make a purchase, they will round your purchase up to the nearest dollar, then those cents are used to purchase miles at a rate of 1¢ per mile. For example, if you purchase a meal for $5.75, Barclaycard will round that up to $6 and charge you for that amount, then 25 AAdvantage Miles will be purchased for $0.25. If you're not in love with this program, you can set limits on how many miles you'd like to purchase per month. Currently, this program is invitation-only, and you must have received the email to participate! The deadline to enroll is September 30, 2017, and you'll be able to test it out from October 1, 2017 to March 31, 2018. Check your emails today to see if you qualify!
Barclaycard Flight Cents Promotion:
Check your inbox!
Promotion: Use Spare Change to Purchase AAdvantage Miles at a Rate of 1¢ Per Mile
Requirement: Must be a Barclaycard American Airlines cardholder
Expiration: September 30, 2017
Terms: Offer is valid for select cardmembers and is not transferable. Eligible cardmembers who register for the Flight Cents pilot by September 30, 2017, will have each transaction rounded up to the nearest dollar and the rounded up charge will be used to acquire American Airlines AAdvantage miles. The pilot will run from October 1, 2017 through March 31, 2018. To be eligible for this pilot, the cardmember's account must be open, active and in good standing throughout the entire pilot period. Purchases made during periods when the account is delinquent, or the account is otherwise not in good standing as defined in your Cardmember Agreement do not qualify for this offer.
How to Get Flight Cents:
Check for an email titled "Spare change? Put it towards your next trip. Enroll today." or log into your Barclaycard account and look for a popup about this offer.
Enroll in this offer by September 30, 2017.
At the end of every month, your total purchase amount will be rounded up and multiplied by 100% to give you the total amount of miles you'll receive.
Enjoy your bonus miles!
Bottom Line
Check your inbox today and get the opportunity to join Flight Cents, Barclaycard's new program. Flight Cents rounds up your purchases to the nearest dollar, and turns the rounded cents into AAdvantage miles, thus you'll get your miles at a rate of 1¢ per mile with your American Airlines Barclaycard. Remember to enroll by September 31, 2017 to take advantage of this special promotion! Check out more of our points, miles, and bonuses offers here on HMB!