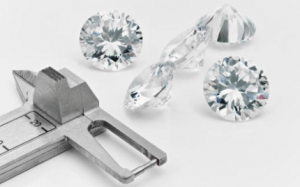 Buying diamonds is a very intuitive process. There are numerous factors that you must consider, if you want to get the right diamond for the right price. Two of these factors that interact with each other that you must be aware of that will help you buy a great diamond is the relation between Carat Weight and Diamond Diameter. The interaction between these two are essential to obtaining a proportional diamond that will be able to reflect the diamond's brilliant, fiery, and bright qualities.
Editors Note: If you're interested in buying a diamond online, be sure to check out How to Buy a Diamond Online. To find a more in-depth guide about the Four C's of Diamonds, check out our post about  The Four C's of Diamonds: Cut, Clarity, Color & Carat.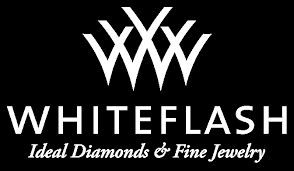 At Whiteflash, they're all about the Ideal Cut Diamond carrying the largest inventory & best selection of AGS certified ideal diamonds in the world!
• Exclusive provider of their own A CUT ABOVE® Super Ideal Diamonds
• Finest designer brands such as Tacori, Verragio, Simon G, Ritani, Danhov, Vatche, and Benchmark
• Entire staff GIA trained including several Graduate Gemologists & Diamond Graduates
• Complete Satisfaction Money Back Guarantee


General Carat Weight vs. Diameter Guidelines:
The chart below is the recommended diameter size for a carat weight for Brilliant Round Diamonds.
| | | | |
| --- | --- | --- | --- |
| 0.25 Ct | 0.5 Ct | 0.75 Ct | 1.0 Ct |
| 4.0mm Diameter | 5.1mm Diameter | 5.8mm Diameter | 6.4mm Diameter |
| 1.25 Ct | 1.50 Ct | 1.75 Ct | 2.0 Ct |
| 6.9mm Diameter | 7.3mm Diameter | 7.7mm Diameter | 8.1mm Diameter |
| 2.25 Ct | 2.50 Ct | 2.75 Ct | 3.0 Ct |
| 8.5mm Diameter | 8.9mm Diameter | 9.0mm Diameter | 9.3mm Diameter |
| 3.25 Ct | 3.50 Ct | 3.75 Ct | 4.0 Ct |
| 9.5mm Diameter | 9.75mm Diameter | 9.9mm Diameter | 10.1mm Diameter |
| 4.25 Ct | 4.50 Ct | 4.75 Ct | 5.0 Ct |
| 10.43mm Diameter | 10.63mm Diameter | 10.83mm Diameter | 11.01mm Diameter |
The Diamond Carat:
A diamond carat is the measurement unit for the diamond's weight. A diamond carat is weighed at 200 mg. Each Carat can be split into 100 points with each point being a hundredth of a Carat. The price of a diamond is largely affected by the carat, however it is not the most important part of purchasing a diamond. A wide range of factors must be considered in order to get a beautiful diamond.
Why Does the Diamond Carat Matter?
The Carat is part of the 4 C's of Diamond Quality, but in a holistic quality sense, the amount of carats is not the most important factor. The brilliance and shine of a diamond is highly dependent on the Cut of a diamond. An extremely deep and badly cut 2 carat diamond would not have the same shine as a well cut 1 carat diamond.


At Blue Nile, their jewelry is designed and crafted with high-caliber, quality materials and inspected with exceptionally high standard.
• Highest Diamond Quality Standard & Authenticity Certified
• Get More For Less & Always Have The Best
• Best Price: Find a comparable GIA graded diamond for less and they'll match the price. Pay 20% up to 40% less than traditional jewelers


Diamond Carat Weight & Diameter Correlation:
Well cut diamonds that are perfect in diamond carat weight and diameter are not too shallow or deep. Being too shallow or deep hurts the diamond's value because it can affect the way the diamond reflects light and can darken the diamond's sparkle. A diamond with a perfect diameter in relation to its carat weight can make it reflect light directly into the viewers eyes and allow them to see colored light reflections and clear white light evenly.


At James Allen, their diamond and gemstone fine jewelry collection offers hand-crafted pieces of unforgettable luxury that are perfect for any occasion.
• Their mission is to offer consumers online the highest quality diamonds & largest selection at the best price.
• 150,000+ certified conflict-free diamonds, all photographed in 360° HD
• 24/7 Diamond Experts, with option for Real-Time Diamond Inspections
• Lifetime Warranty, Free Shipping Worldwide
• Hassle-Free Returns with 100% Money Back Guarantee


Bottom Line:
Carat weight is extremely important in pricing the diamonds, but a diamond's diameter and cut are still two other important factors that must be considered in order to get a beautiful looking diamond. Use general guidelines for different diamond shapes to get a baseline of what diamond diameter should accompany a specific carat weight and you will be on the way to buying a diamond that will reflect its beautiful, brilliant, and fiery qualities! If you're looking for a distinct diamond look, consider looking at our information post "What are Fancy Color Diamonds?" to get a overview of colored diamonds! If you want to shop for great diamonds, browse through the best diamond retailers like James Allen, Blue Nile, and Whiteflash!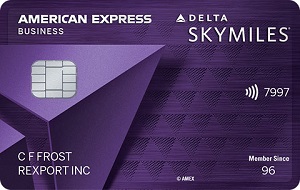 The Delta SkyMiles® Reserve Business American Express Card offers 100,000 Bonus Miles after spending $12,000 in purchases on your new Card in your first 6 months of Card Membership. Plus, earn an additional 10,000 Bonus Miles after you make an eligible Delta purchase with your new Card within your first 6 months. Offer Ends 10/25/2023.

Save 15% On Award Travel With TakeOff 15. Card Members now enjoy savings on Delta flights. Not applicable to partner-operated flights or to taxes and fees.

You'll earn 3X miles on every dollar spent on eligible purchases made directly with Delta.; 1X mile on every eligible dollar spent on purchases.

This card does carry an annual fee of $550 (See Rates & Fees). However, there are no foreign transaction fees.

Terms and limitations apply.