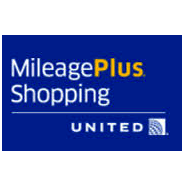 Right now if you are a MileagePlus member, we have a great promotion for you. Currently they are doing a promotion with 1-800 Flowers, making it a perfect opportunity for you to buy a gift for those upcoming celebrations such as Mother's Day or Graduation Day. You can earn 20 award miles per $1 spent on flowers when you use the promotional code "MP66″. This offer will only last till April 30, 2017, meaning you only have 9 days to start planning on who you want to gift these beautiful flowers to. You can choose from various flowers that smell as beautiful as they look. Hurry now and purchase your flowers to earn award miles!
1-800 Flowers Award Miles Promotion:
Promotion: earn 20 miles per $1 on flowers purchase through 1-800
Availability: 1-800 Flowers and must be a United MileagePlus member. Use promo code "MP66″
Expiration: April 30, 2017
Terms: Please allow 6-8 weeks for posting of MileagePlus award miles to your MileagePlus program account. These purchases will post directly to your MileagePlus account, and will not appear as MileagePlus Shopping purchase in your MileagePlus Shopping account. For question on miles earned from this offer, please contact 1800Flowers.com at 1-800-FLOWERS (1-800-356-9377).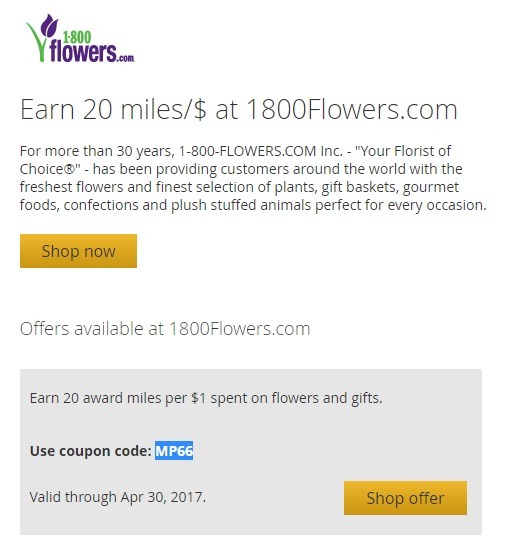 How To Earn 20 Miles Per $1: 
Head over to the United MileagePlus page to start your shopping.
On the page, you then can click on "Shop Offer" to start shopping for your flowers.
Select flowers of your choice and add it to your cart.
When you check out, input the promotional code "MP66" to earn award miles for every $1 on the flowers you've bought.
Bottom Line 
Mother's Day and Graduation Day is coming up and what better way to celebrate than with some beautiful flowers. Right now if you are a United MileagePlus member, you can earn award miles when you purchase through 1-800 Flowers. You will earn 20 Miles Per $1 of the flowers you purchase. This promotion is only available till  April 30, 2017. Be sure to take advantage of this cute celebratory gift for someone's special day. For more points, miles, and bonuses, check out our full listings at HMB!