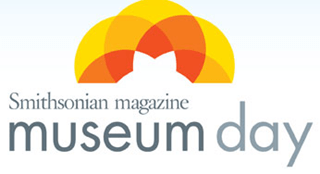 You can now sign up to get 2 FREE ticket admissions to Museum Day on Saturday, September 24, 2011. Pick any of the Smithsonian museums or affiliates across the country and pay absolutely nothing. Make sure to print your tickets and give them to the admissions desk at the museum to get in(good for 2 people per household).
From the website:
Only an official Museum Day ticket is eligible for free entry. Official tickets can be found here on the Museum Day website soon, stay tuned.
One ticket per household, for two people.
A ticket will gain entry to only one of the participating museums, excluding parking and special events and exhibits.
If museum reaches capacity, museum has right to limit the number of guests until space becomes available.