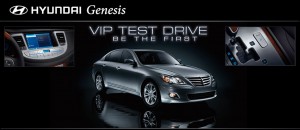 The Hyundai test drive for $200 free gas card is only for people living in New York, Los Angeles, and Chicago.
You get to keep the car for one week along with $200 in free gas.
Copy and paste the link:
https://www.viptestdrive.net/signupnow/
From the website:
CAR AND DRIVER and ROAD & TRACK invite you to be the first to drive, the first to be envied, and the first to experience the all new Hyundai Genesis 375 HP luxury sedan. Not only will you be the first on your block to drive it, you get to keep it for a week and you get a free $200 gas card. Put your CAR AND DRIVER and ROAD & TRACK knowledge to the test and don't miss this chance to sign up for the Hyundai Genesis VIP Test Drive and give us your opinions of Hyundai's ground breaking new entry into the luxury sedan market.