Visit a participating Cadillac dealership and test drive any of the vehicles to receive a $50 American Express gift card. This offer has been reported for most people in the Northeast.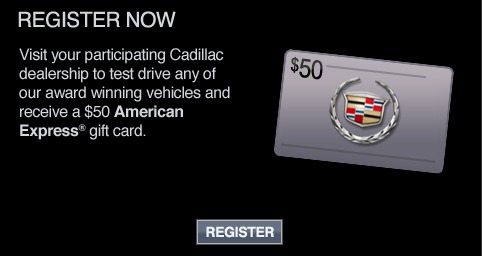 Now I have done test drives in the past whereas I tell point blank that I am here for the gift card promotion. If they know you are only here for the gift card, then most likely, they won't make you do an actual test drive and still get the gift card. You will still need the dealer code to get your $50 gift card.
Quick Free FICO Score and Report
MyFico is giving your credit Score Watch and report Free Trial for thirty days. They will remind you when your free trial is up. The best part is they are making the cancellation extremely easy. Simply visit this MyFico cancellation page so you won't ever have to pay anything! Once you login, the cancellation is quick with an easy cancellation button. No need to call customer services or dealing with them selling other financial products.
Checking your credit score and report are vital to your financial health. Visit MyFico today to get your free credit score and report.