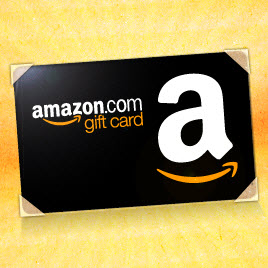 AmazonLocal is offering $10 Amazon Gift Cards for only $5.00 on Tuesday, March 20, 2012. There is a very limited amount of these available so you need to get on this ASAP. It's an easy $5 bonus pretty much since we all shop on Amazon.com.
What to do:
Just visit this link and select the city closest to you.
Click the Buy Now button and you will be prompted to log into your Amazon account.
Log in and check out.
Then click on "My Vouchers" at the top and you can get the gift card code to apply to your Amazon account (enter it under "Gift Cards" under "Your Account" on Amazon).
This AmazonLocal $10 Amazon Gift Card Promo is now live, so buy this $10 Amazon gift cards today for only $5 from AmazonLocal.
Don't forget to use your Chase Freedom card to earn 5 Ultimate Rewards points per dollar spent at Amazon, including Amazon Local, through 03/31/12 (plus 10% bonus points and 10 points per transaction if you are a Chase checking customer!)