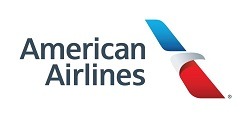 We're currently in Holiday season and that means it's time to get our holiday shopping on! American Airlines is having a Holiday To-Do List promotion where you can earn up to 50,000 bonus miles. To participate, you must complete the activity with a partner, meaning, you must complete their transactions before December 31, 2017. There are roughly about 10 partners (scroll below), so if you do complete them all, you can total up to 50k miles! To do so, you must register before you begin your activity. Take advantage of this while you can!
American Airlines Holiday To-Do List Info:
Promotion: earn up to 50,000 bonus miles when you complete partner activity :

Miles for Opinions: Earn at least 300 miles with Miles for Opinions
Sprint: Earn at least 417 miles with Sprint
Rocketmiles: Earn at least 5,000 miles with Rocketmiles
AAdvantage eShopping: Earn at least 3,000 miles with AAdvantage eShopping
1-800 Flowers: Earn at least 2,000 AAdvantage miles with 1-800-FLOWERS (Earn 30 miles per dollar with promo code A56)
The AAdvantage Dining Program: Earn at least 500 miles with AAdvantage Dining
Avis Budget Group: Earn at least 1,500 miles with Avis Budget Group
LifeLock: Earn at least 7,000 miles with Lifelock
Vinesse: Earn at least 500 miles with Vinesse
Hilton: Earn at least 1,000 miles with Hilton

Expiration: December 31st, 2017
Availability: must be a member with American Airlines
Terms: From November 10, 2017 at 12:01 a.m. Central Time through December 31, 2017 at 11:59 p.m. Central Time ("Offer Period"), AAdvantage® members may preregister at aa.com/bonus-offers/register and must opt in to receive marketing communications for the opportunity to receive bonus American Airlines AAdvantage® miles ("Offer"). American Airlines will designate an activity for each Participating Partner that a registered AAdvantage® member needs to take with such Participating Partner in order to be eligible to receive bonus miles in connection with this promotion (a "Qualifying Activity"). A maximum of one Qualifying Activity may be earned from each Participating Partner. Bonus miles will be awarded to AAdvantage® members as a fixed mileage amount based on the number of Participating Partners the AAdvantage® member completes a Qualifying Activity with during the Promotion Period via a tiered structure.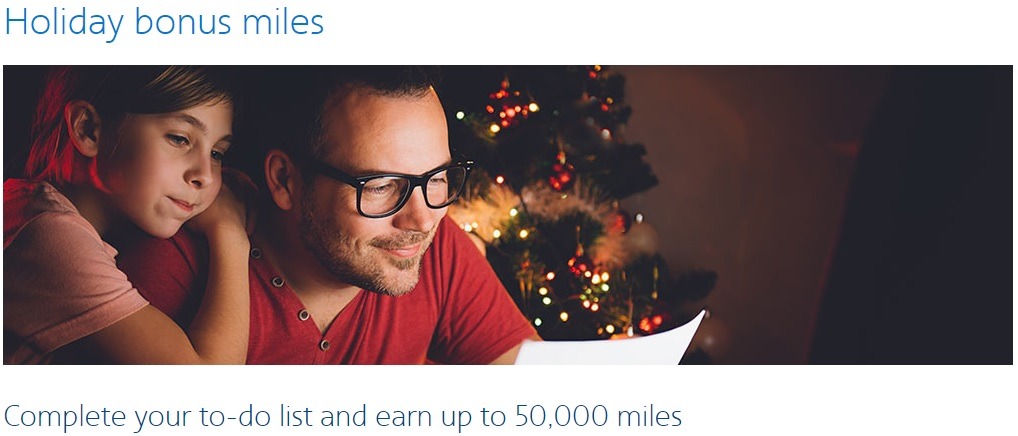 How To Earn Up to 50,000 Bonus Miles:
Sign into your American Airlines account or register if you have not.
Complete the following partner activities. This means you are completing their promotion/request which can be done in multiple transactions.
You must complete your partner activity before December 31, 2017.
Your points will be delivered to your account shortly.
Enjoy!
Bottom Line:
How cool is it to rack up 50,000 bonus miles just by completing requests with partners? American Airlines is doing that exactly. You can participate in their Holiday To-Do list, which is a list of 10 partners that can help you collect up to 50,000 bonus miles. This can be done in multiple transactions and completed before December 31st, 2017. Take advantage while you can! Check out our points and bonus miles table and more ways to save money now!