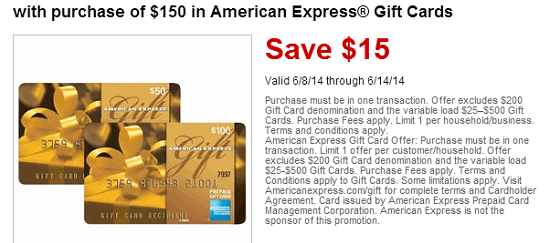 Visit your local Office Depot(store locator) or OfficeMax(store locator) to get a $15 discount when you buy $150 or more in American Express Gift Cards. The $15 discount will automatically be applied at Office Depot. At OfficeMax, ask the cashier to scan the coupon their coupon booklet. There is a limit of one per household but this may not be fully enforced. You can try your luck by buying 3 of the $100 Amex gift card at OfficeMax, since the $200 gift cards are excluded(same with the variable load gift cards). There is a $5.95 fee per $100 Amex gift card, so you will come out with a tiny profit of $3.10 + the 5% cash back using the Chase Ink or Amex SimplyCash.

The Blue Business® Plus Credit Card from American Express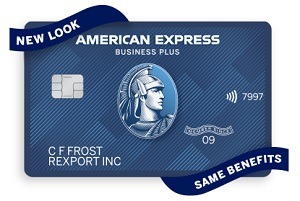 How to Maximize the Promotion:
Stop by your local Office Depot and OfficeMax.
For Office Depot, purchase two $100 Amex gift cards(no coupon needed).
For OfficeMax, try buying three $100 American Express gift cards if they let you(must ask cashier to scan coupon book).
Pay with a 5% cash back credit card for office supply such as the Chase Ink Cards or Amex SimplyCash.
Total profit should be around $15.25 + 2500 Ultimate rewards points.
You could unload the Amex gift cards via Amazon Payment for free or spend it normally for daily purchases.
Delta SkyMiles® Reserve Business American Express Card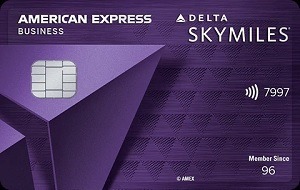 Take advantage of this $15 Amex gift card promotion today by visiting your local Office Depot and OfficeMax. This is a great way to meet your spending requirements for signing up new credit card bonuses.
Capital One SavorOne Cash Rewards Credit Card