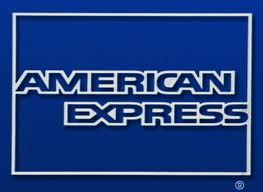 American Express card members get $10 back on $20 spent at the US Open tennis tournament in New York City until September 9, 2012.  Simply add this US Open $10 Bonus Offer to your synced AMEX card via the Facebook Link Like Love page. Don't wait; enrollment is limited and there is a limit of 1 credit per card across all American Express offer platforms.  Feel free to take advantage of this promotion if you plan on visiting the US Open tournament in New York.
Coinsters' HINT: Don't have an Amex card? Amex Premier Rewards Gold($250 Bonus)
What to do:
Make sure to use an American Express Card that to sync with Twitter (sync.americanexpress.com/twitter)
Make a tweet using hashtag "#AmexTennis"
You will receive an "@ reply" message from @amexsync to confirm your synced Card
Make a purchase with your synced Amex Card of $20 or more on merchandise or concessions onsite at the U.S. open any time before 9/9/2012.
Terms:
Statement credits are generally issued within 3-5 business days after your qualifying purchase but may take up to 2 billing periods to post accounts.
Statement credit may be reversed if qualifying purchase is returned or cancelled.
If American Express does not receive information that identifies a transaction as having occurred at this merchant, the transaction will not be eligible for the offer.
If you're going to be in New York for the US Open, you may also wish to participate in these other entertainment promotions from American Express. Terminal 5 Concessions in New York City – $10 credit on $10 purchase at Terminal 5 concessions. Terminal 5 offers live music concerts. The Music Hall of Williamsburg Concessions in Brooklyn– $10 credit on $10 purchase at The Music Hall of Williamsburg concessions. The Music Hall of Williamsburg offers live music concerts too.  Both offers end December 31, 2012.
These American Express promotions save money on entertainment in New York.  What's not to love?
Find out different ways to save money online!