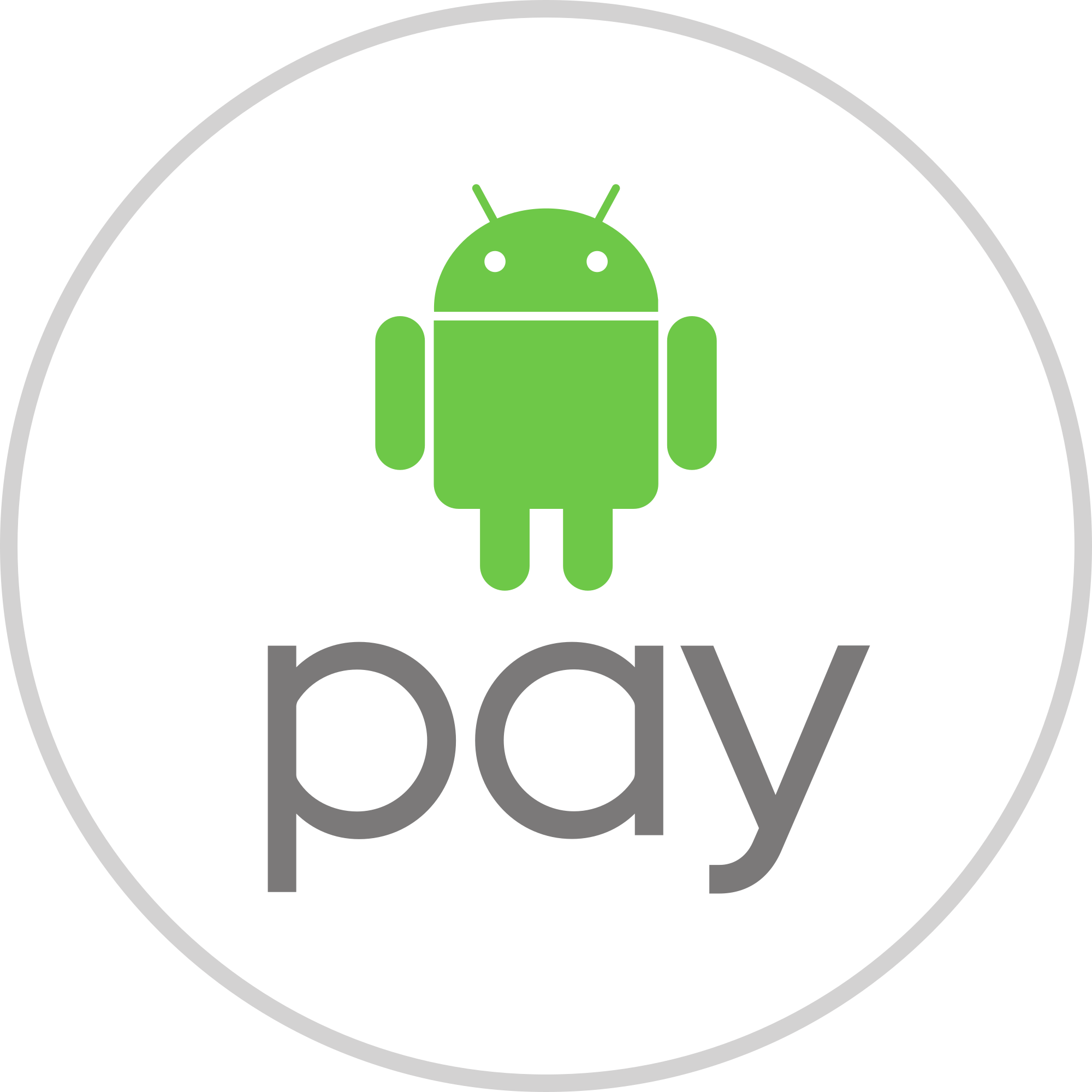 If you have Android Pay, we have a great offer that will make you happy! Android Pay is having a special Dunkin' Donuts promotions where you can get $5 Dunkin' Donuts gift card when you use Android pay 3 times. Remember to add the promo code "DUNKIN" to the Android Pay app before you make your first purchase and complete purchase requirement within 30 days of applying the code. This offer is valid from now through November 4, 2017 so you got plenty of time to complete this offer. You can't give up on this good deal because they don't just appear very often. So hurry now before it's too late!
Android Pay Promotion:
Promotion: Earn $5 Dunkin' Donuts gift card when you make 3 purchases using Android Pay
Promo code: DUNKIN
Expiration: November 4, 2017
Availability:  Must have an Android phone for payment. YMMV
Terms: must have Android Pay to be valid. Each offer has its own deadlines. Cannot be combined with other offers.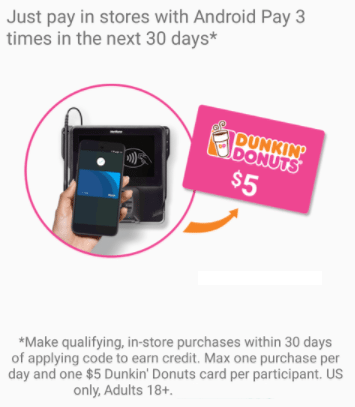 How To Get Various Offers:
First make sure you have an Android phone and the payment app that it comes with.
Apply promo code "DUNKIN" and start purchasing goods with you Android Pay.
Complete 3 qualifying purchases within 30 days.
Receive $5 Dunkin' Donuts gift card.
Make sure to complete your transactions and enjoy!
Bottom Line 
If you are use Android Pay frequently then this promotion is perfect for you. Apply promo code "DUNKIN" in the Android Pay app to enroll in this offer. Make 3 qualifying purchases with 30 days of enrollment and you will be eligible to receive a $5 Dunkin' Donuts gift card. This promotion is only available for Android Pay. Make sure you have the payment app that should come with it. This offer expires November 4, 2017 which is plenty of time to redeem this offer so don't miss out! For more ways on how to save money, check out more on HMB!