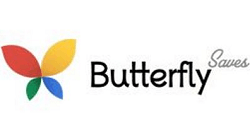 Shopping for clothes, toys, home decor, appliances & more has never been easier when you shop at Kohl's. Kohl's offer a wide selection of goods at extremely affordable prices to help you save money. If you are on the look out for even more savings then you are in luck! Butterfly Saves offer coupons toward various major retailers at discounted price so you get paid to shop. Right now, Butterfly Saves is offering $10 Kohl's coupon for only $5! Simply purchase the Butterfly Kohl's coupon before you start your online shopping spree to earn money back, though exclusions apply to gift cards. If you have been holding off on a Kohl's purchase then this is the perfect time to grab it while Butterfly Saves promotion lasts.
Editor's Note: Get even more savings by stacking Kohl's Coupon Promotion featuring $5 off $25 & 15% off purchase promotions.

Butterfly Bundle Kohl's Coupon Promotion:
Promotion: $10 eCode for $5
Expiration: Limited time offer
Availability: Nationwide
Terms & Conditions: Minimum spend $40 at the online retailer. No expiration. Not valid on gift cards. Can only use one per day. eCodes are single use, meaning they may not be combined with other eCodes in the same transaction. You can only redeem one Butterfly eCode per day.

Earn Cash Back With Butterfly Saves:
Navigate to Butterfly Saves promotional site.
Purchase $10 eCode for $5.
Shop at Kohl's using eCode on $40+ qualifying purchase.
Get paid in your Butterfly account.
Bottom Line:
If you have plans to make a $40+ purchase at Kohl's then consider taking the Butterfly Saves promotional offer. You can purchase a $10 eCode from Butterfly Saves for $5 and use the eCode online at Kohl's to earn cash in your Butterfly account. This promotion is valid nationwide but has a $40 minimum requirement as well as exclusion on gift cards. If you have plans to shop at Kohl's then make sure to pick up one of these Butterfly Saves eCode. These Kohl's eCodes have no expiration date but the offer may be a limited time offer. Don't miss out on this chance to save money! For more tips and advice on how to save money, check out our full listings!