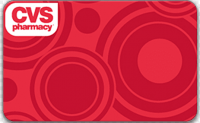 CVS Pharmacy, is Americas second largest pharmacy chain after Walgreens, with more than 7,600 stores. Whether you're picking your prescription, or stocking up on a limited range of household goods and groceries, then you might be interested in purchasing a discounted CVS Gift Card. Picture it this way, another person's unused gift card, is your chance to save! To get crazy deals on CVS products, purchase a discounted gift card today!
Delta SkyMiles® Reserve Business American Express Card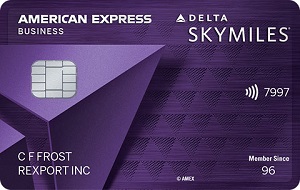 Below is a listing of our favorite places to buy Walmart gift cards. There are always great deals and discount available when buying these so check back often. We will keep this list updated to reflect the best rates when possible.
CVS Gift Cards Discounts:
CVS Gift Cards Summary:
Availability: at a CVS retailer and discount gift card websites
Additional Savings: Check various cash back shopping portals such as SaveYa, GiftCardBin, GiftCardRescue.
Shopping Tips: CVS gift cards cannot be used online, or to purchase any other retailer gift card.
Bottom Line:
CVS Pharmacy is the place to go when you're picking up your prescription or purchasing items. CVS is quick, affordable, and has a variety of useful products. If you are a fan of CVS, you can save almost 13% on your purchase, by simply obtaining a discounted CVS gift card. Take advantage of others individuals unused gift cards to spend less when you shop at CVS. For more gift card discounts, check out our full list of Discounted Gift Cards!