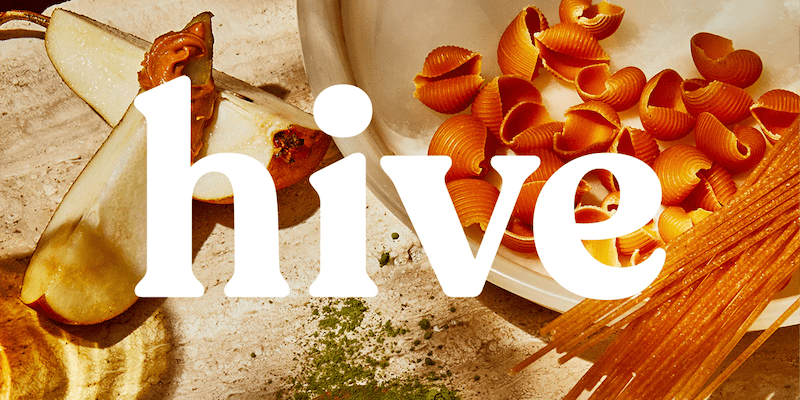 Check out the latest Hivebrands coupons, promo codes, and promotions here.
Hive is an online marketplace featuring brands that craft high-quality goods, such as groceries and personal care products, while also improving the world around us. For more on Hive and their current offers, keep reading.
Currently, Hive (hivebrands.com) is welcoming new customers with a 20% bonus discount when you use a referral link. You can also earn a $20 bonus credit for every person who claims their welcome reward using your unique referral link. For other posts similar to this one, check out more referral promotions.
---
Hive Products & Features

---
Hive connects conscious consumers with greener groceries. The site only carries positive-impact foods and household goods, which has been closely vetted across the following criteria:
Ingredient integrity
Recyclable packaging
Low carbon footprint
Commitment to social good
Rave-worthiness
The result is a collection of brands that are committed to both creating quality goods and bettering the environment. Not only that, many are also difficult to find outside of their respective regions. For example,
Little Hands Hawaii, a locally-made, plastic-free sun care brand.
Jacobsen Salt Co., which produces state-specific honey in support of Northwest honeybee populations.
Portland Pet Food Company, a pet brand that makes 100% human-grade pet treats and meals.
Products fall under the following categories: pantry, snacks, beverages, wellness personal care, household, and pet. You can also shop based on a brand's mission. And last but not least, orders are shipped using recyclable boxes designed with non-toxic, water-based ink.
---
Current Hive Promotions
---
*20% Welcome Discount*
Currently, Hivebrands is offering a promotion for new members to earn a 20% welcome discount! To qualify, you must use a referral link to sign up and create an account. This is an easy way to get a discount, so be sure to take advantage of this today!
What you'll get: $20 Welcome Bonus
Who is eligible: 

New users only

Where it's available: Hivebrands referral link, See link below
How to earn it: 

To claim your welcome reward, use a referral link to start shopping. During checkout, you'll see a 20% discount automatically applied to your cart.

Terms & Conditions: This offer is valid for new customers.
(Click the link above to learn more at Hive)
---
*Give 20%, Get $20 Referral Program*
For a limited time, Hive has a referral promotion for its current users! You can join the Give 20%, Get $20 Referral Program.
What you'll get: Give 20%, Get $20 Referral Program
Who is eligible: 

Active users only

Where it's available: Referral link
How to earn it: 

To participate, go to the Hive refer-a-friend page and submit your email address. Once you get your referral link, copy and share it with your friends.

Terms & Conditions: You can earn up to $1,000 in referral credits per calendar year.
(Click the link above to learn more at Hive)
---
---
Bottom Line
Hive is an excellent solution for groceries, cleaning products, household goods, and more. Be sure to use a referral link in order to get your discount.
Grove Collaborative is another online marketplace that delivers eco-friendly home essentials, including cleaning, personal care, baby, children, and pet products. They're currently offering a free five-piece gift set and a free 60-day VIP trial membership.