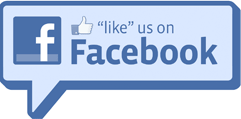 Hi guys! Hustlermoneyblog.com is going on 5 years strong and I would like to give away $100 cash to one lucky reader. Without my readers, I wouldn't be writing and promoting the many deals online. I strive to be the leader in finding free money whether it's credit cards, bank bonuses, or saving money.
Follow the two steps to win $100 Cash:
You must "Like" our Facebook page.
Leave a comment on this post on Hustlermoneyblog.com
The $100 cash promotion will end on 9/30/2011. Make sure to follow the two steps in order to enter.  The order of the comments will determine your assigned number(e.g. 5th comment = #5). I will be using a Random Number Generator to determine who will win and the winner will be known on 10/1/2011. Good luck everyone!
Hu$tler