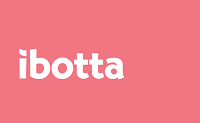 New users can download the Ibotta Shopping App and then refer 3 friends to earn $30 Referral Bonus. This offer is valid for only a limited time. Ibotta rewards you for shopping and buying items you would normally buy anyway. Simply Download the App and unlock rebates before you go shopping. Unlock cash rewards by completing simple tasks when you go shopping and buy the products you've unlocked at any supported store.
When your referral signs up and redeem their first rebate they will get the sign up bonus and you will receive a free $5 bonus for each friend that completes this offer. Current members may also participate in the referral program and get the same $5 bonus as well. Just register, redeem your first rebate and get your $10 bonus shortly. Earn $5 per friend plus a $10 bonus when your second friend redeems at offer, a $15 bonus when your fifth friend redeems an offer, and a $25 bonus when your tenth friend redeems an offer for a total of $100
Ibotta Shopping App 
Promotion:

Invite 3 Friends, Get $100

Expiration: Limited time only
Availability: For a limited time only.
Terms: Your receipt must be submitted within 7 days of the printed receipt date to be accepted. Receipts are only accepted from retailers listed in the "Redeem" section of the application. Please also note that they are only able to accept original, untampered receipts that are printed in-store. They will not be able to accept screenshots or photo copies of original receipts or receipts from online purchases. Consult their FAQ for further information.
How To Earn Ibotta 
Then sign into your account, add rebates and shop as usual.
Refer friends and you will get a $30 referral credit for inviting 3 friends.
Bottom Line
Join Ibotta Shopping App and get your $30 Referral Bonus after referring 3 people. Check out more ways to save money here on HMB!