Diamonds come in all sorts of shapes and sizes. You can get a Round Brilliant Diamond (The iconic shape) or even a Rectangle Diamond. No matter what shape you get, it is all about what you love personally. One of the most popular shapes on the market is the True Heart Diamond. True Heart Diamonds are one of James Allen's specialties offering over 900 different diamonds in its shape. The True Heart shape is symbolic for a deep, romantic, and loving relationship.


At James Allen, their diamond and gemstone fine jewelry collection offers hand-crafted pieces of unforgettable luxury that are perfect for any occasion.
• Their mission is to offer consumers online the highest quality diamonds & largest selection at the best price.
• 150,000+ certified conflict-free diamonds, all photographed in 360° HD
• 24/7 Diamond Experts, with option for Real-Time Diamond Inspections
• Lifetime Warranty, Free Shipping Worldwide
• Hassle-Free Returns with 100% Money Back Guarantee


Ideal Proportions for True Heart Diamonds:
Every diamond shape has different cuts and dimensions that will serve to enhance the brilliance of the diamond. The diamond's cut is extremely important and is part of the 4 C's of diamonds. If you want to learn more about cut, check out our article on "The 4 C's of Diamonds."
Before buying a True Heart diamond or any diamond at all, be sure to get a general idea of the cut proportions that will best complement the shape. For a True Heart Diamond, You will want to aim for cut proportions of:
Table Size- 54%- 57%
Crown Angle- 34 to 35 Degrees
Pavilion Angle- 40.6- 41 degrees
Depth- 61%- 62.5%
Girdle Thickness- Thin-Medium
Culet- None
James Allen True Heart Diamond's Greatness:
Aside from the super romantic message you will be making with a True Heart Diamond, True Heart Diamonds from James Allen are so great because they boast high quality and lower prices than most diamond retailers. If you want a great deal with fair prices, check out James Allen's True Heart Diamonds.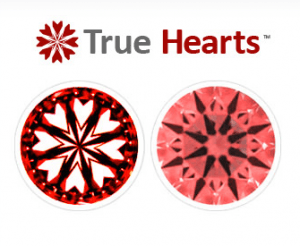 Bottom Line:
The True Heart shape may not be the most iconic shape of diamond shapes, but it is definitely one of the most romantic shapes of them all. With certain proportions, this diamond can really rank up in its brilliance and be just as or even more fiery than other diamonds. When shopping for these diamonds, be sure to look through James Allen's True Heart Diamonds. They offer great diamonds for lower prices, giving you a great deal!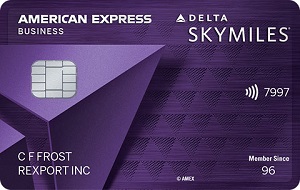 The Delta SkyMiles® Reserve Business American Express Card offers 60,000 Bonus Miles and 10,000 Medallion Qualification Miles (MQMs) after you spend $4,000 in purchases on your new Card in your first 3 months.

You'll earn 3X miles on every dollar spent on eligible purchases made directly with Delta.; 1X mile on every eligible dollar spent on purchases.

This card does carry an annual fee of $550 (See Rates & Fees). However, there are no foreign transaction fees.

Terms and limitations apply.