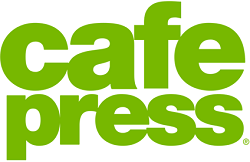 If you're a product designer, but you need a little help getting your design onto products to sell, check out CafePress to earn extra money! CafePress is a popular online store that allows you to upload your designs and make money every time one of your designs sell. You determine the markup on all your products and you get to keep all the markup per sale. If you have enough creativity to attract users all over the web, you can make some good money selling products. Plus, if you sell $100 or more of base price items, you'll earn a bonus 10% of your total monthly sales. This tiered bonus increases as you sell more, up to 30% if you sell over $5,000 of base price items. Setting up a store and listing your products on CafePress is completely free, but running a store on CafePress isn't. CafePress comes with a monthly fee and there are two options to pay it. Option 1 is paying 10% of your monthly royalties with a maximum charge of $10. If you're just starting out, it's the best option because if you don't sell anything, you don't pay anything. Option 2 is to pay upfront. It costs $6.95 if you're paying monthly, or $5 if you pay for multiple months. Once you have consistent earnings on CafePress, it's probably best to go with the second option to save you money. Either way, you're not paying over $10, which is a pretty nice deal. CafePress does allow customers to return items for 30 days, thus you're paid your monthly earnings around 45 days after the end of the month. You can choose to receive your payment via PayPal or mailed check. Check it out today if you're interested!
Make Extra Money Online with CafePress:
Opportunity: Earn Money by Designing & Selling Merchandise
Company: CafePress
Difficulty Level: Medium
Earning Potential: Unlimited
Terms: See site for full terms and conditions.

How to Make Money with CafePress:
Sign up online at CafePress.
Set up and design your free store using 100s of templates to choose from.
Upload, name, and categorize your product designs on over 250 products including clothing, cups, buttons, key chains, and more.
Once you complete the design of your product, CafePress gives you a base price it costs to produce the item. It's up to you to choose the markup, or the amount you make per sale.
Promote your product online, offline, anywhere, to get sales.
Earn the markup price you set on each product sold. CafePress allows returns, so payments are delayed. You'll get paid about 45 days after the end of the month via PayPal or mailed check.
Get store volume bonuses if you have more than $100 in sales each month! Note that volume includes the base price of items only, markup does not count towards the bonus.
Bottom Line:
CafePress allows you to make extra money by designing and selling merchandise of your own. CafePress sets a minimum amount for your product to be sold. Then, you determine a markup that you'll keep when your item sells. For example, a shirt may cost $15 to make, and you choose the markup amount to be $5. The shirt sells in your store for $20. Every time your shirt sells, you'll earn $5. Most people tend to use a $5 – $8 markup. You'll also have the opportunity to earn tiered bonuses if you sell $100 or more of base price items! Although you do get paid for all your royalties earned, the key making money with CafePress is to driving enough traffic to your store in order for consumers to purchase your products. No customers means no money. Find other ways to make extra money online, as we frequently update the page when we find more money making opportunities for you to join in on!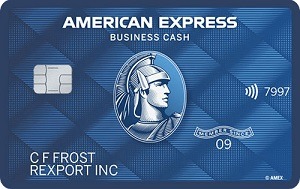 With the American Express Blue Business CashTM Card, you'll earn a $250 statement credit after you make $3,000 in purchases on your Card in your first 3 months.

0.0% intro APR on purchases for 12 months from the date of account opening, then a variable rate, 18.24% - 26.24%, based on your creditworthiness and other factors as determined at the time of account opening.

Plus, earn 2% cash back on all eligible purchases on up to $50,000 per calendar year, then 1%. Cash back earned is automatically credited to your statement.

From workflow to inventory to floor plans, your business is constantly changing. That's why you've got the power to spend beyond your credit limit with Expanded Buying Power§.Just remember, the amount you can spend above your credit limit is not unlimited. It adjusts with your use of the Card, your payment history, credit record, financial resources known to American Express and other factors.

This card comes with no annual fee (See Rates & Fees).

Terms Apply.






American Express is an advertising partner of HustlerMoneyBlog.