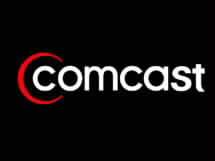 How much do you pay each month for your internet bill? If it's more than $30 a month, I suggest you follow my routine. It's a little hassle but Saving money is Saving money. There are many deals online for cable internet, and all you have to do is google..e.g. search comcast deals, $19.99 internet deals, etc. Usually I will go for the $100 rebate along with the 6 months promo. Another good place to find out good internet service deal is at your local Best Buy, Circuit City, etc. When you talk to them, either get them to add free installation or install it yourself. Follow all instructions to make sure you get the $100 rebate.
After 6 months promo rate is over, what to do? Call and threaten to cancel if they don't continue the rate. Here is what I did and how the conversation went two weeks ago when I call my internet provider.
CSR: How can I help you?
Me: I need to be transferred to Retention please.
CSR: Okay sure.
CSR: My name is…, how can I assist you today?
Me: My internet bill is too high, and Verizon FIOS is offering $14.99(bluff and you need a phone line) to me to sign up. I'm paying $45 a month in the next bill. I love comcast, but unless you can continue with the promo rate of $19.99 for at least another 6 months, I would need to cancel.
CSR: blah..blah..blah…blah…"trying to explain how Comcast is better"…blah blah blah.
Me: Again, I would like my promo rate to continue, otherwise Please cancel my internet with Comcast. Please set the cancellation date in two weeks while I am making plan to join Verizon Fios.
Usually right now, CSR will make some type of deal with you. If you find a nice CSR, he/she will extend the $19.99 for another six months, if not…$29.99 for at least another six months. I was willing to take the $29.99 a month.
CSR: I'm sorry sir, I cannot do that for you.
Me: okay, please set my cancellation date in two weeks. Thank you.
Two hours later, I got a phone call from their retention office.
CSR: Hi…my name is…I heard you have decided to cancel..we would like to offer you $29.99 for the next 12 months.
Me: Sure, can you email me or mail a confirmation letter of the order. thanks.
I plan to call them again at the end of the new 12 months promo rate. If not, then I will ask my brother to sign up for a new $19.99 a month promo with rebates etc etc. Another option is to go with another provider for a little while, and switch back to Comcast as a new customer. You should never ever have to pay $45 dollars a month for internet service!