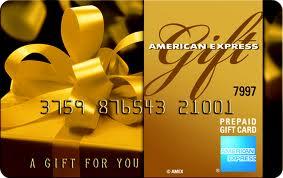 American Express is now offering no fee AMEX gift cards with offer code EMADMCM1 good until April 25th 2012. Make sure you use your AMEX card to purchase with the above code. If you don't have an Amex credit card, but still would like to purchase Amex Gift Cards, then use the codes below.
More Fee-Free Codes:
Free Shipping Code:
Here's the email they sent out:
Administrative Professionals' Day celebrates everyone who keeps the office running year round. This year, show your gratitude by giving them a gift that thanks them for all they do – American Express® Gift Cards. They are the perfect gift for all the administrative professionals, assistants and co-workers in your workplace. ORDER NOW NO PURCHASE FEES: USE CODE EMADMCM1 WITH YOUR AMERICAN EXPRESS CARD
American Express Gift Cards are basically prepaid credit cards that work anywhere that accepts American Express. They have no inactivity fees, no maintenance fees, no balance check fees, and they never expire. Why should you buy Amex Gift Card? It's a great way to meet spending requirement to get bonus money on your new credit card. American Express Gift Card is a great gift idea and can be useful for future purchases.
Some credit cards have big spending requirements such as:
You many notice there is a 2-day shipping fee of $5.95. Simply sign up for "Premium Shipping Plan" and get free next day air delivery for 90 days. There is no cost for this free trial. Make sure to follow the directions below to cancel before they charge you.
Log in to Amex Account
Click Gift Cards at the bottom of the page
Then Manage your orders
Shipping Addresses section
Your Premium Shipping Plan free trial will end in xx days, Click View
Hit Cancel
You have nothing to lose and much to gain by using this Amex method to meeting your bonus spending requirements. Buy Amex gift cards today!