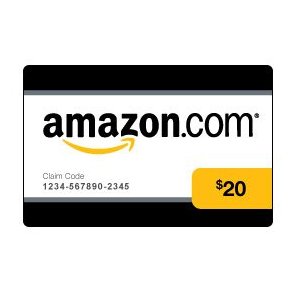 Pay $10 and get a $20 Amazon gift card on livingsocial.com
What's rarer than spotting a snow leopard, Halley's Comet, and Mark Wahlberg with a shirt on? Answer: Today's once-in-a-lifetime deal. Pay just $10 and get a $20 gift card to use at Amazon.com, the largest online retailer.
Limit 1 per person, no gifting allowed • Amazon.com Gift Card does not expire • Voucher purchase is valid for US-based customers only
Discuss this Amazon gift card deal in our Forums!