If you are like me and love to eat, then head over to Red Lobster with their current promotion of endless shrimp. I believe it starts at $14.99, but prices vary by location. Order two of your favorites such as garlic shrimp scampi, hand breaded shrimp, shrimp linguini alfredo, crunchy popcorn shrimp, and buffalo shrimp. When you are done, order more since it's all you can eat. Hungry yet?
If you don't like shrimp, then Olive Garden is running Never Ending Pasta promotion for $8.95 right now.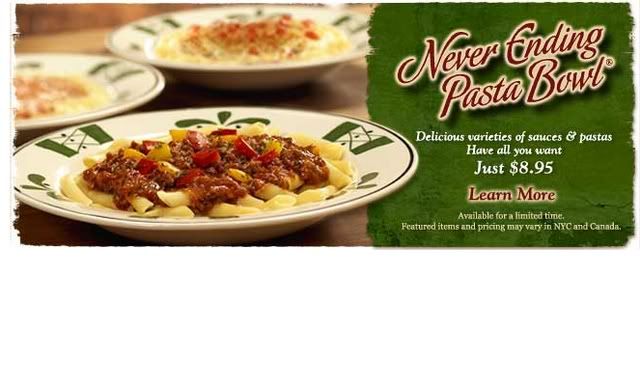 Virtual Bank and ING bonuses:
Here's how to make $1020 with Virtual bank and $275 with ING savings. Send me an email to hustlermoneyblog@gmail.com and ask for a referral link to Virtual bank and ING Savings. You must deposit $100 in new money in Virtual bank to get $20 bonus right away. With ING, you must deposit $250 to get $25 bonus instantly. Once you have account with Virtual bank and ING, you can send referrals to 50 people to make an extra $1000. With ING, you can send 25 referrals to make an extra $250. Those are the two quickest money bonuses I know.