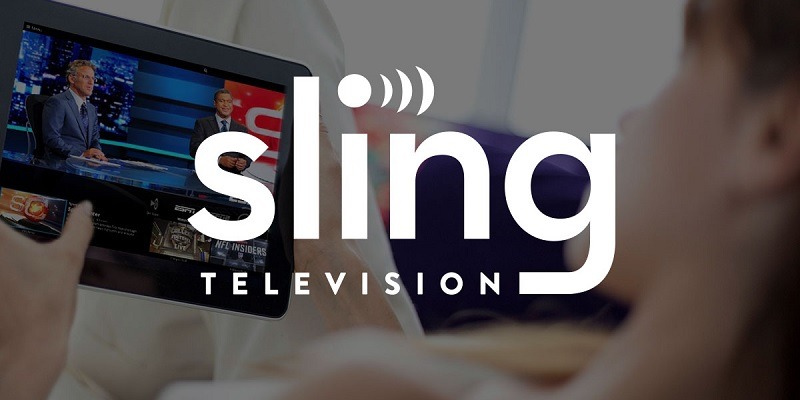 Here you'll find the latest discount codes, coupons, savings, & promotions from Sling TV.
It's time to kiss old cable goodbye, because this is the way TV should be! Sling TV is a service that provided through Dish network that allows you to watch and browse TV through the internet. If you are tired of your current TV provider, than this is a great service that you'll be interested in.
This service is always coming out with a ton of different promotions and deals that you can take advantage of. We have a ton of posts that highlights these deals, so we've decided to put them all into one post so you guys can conveniently find all of the best offers and deals!
---
What Is Sling TV?
---
Sling TV lets you stream your favorite live shows and on-demand entertainment, without the long-term contracts and hidden fees. Get the channels you want, top features like video replay, and the freedom to cancel easily online? all for a simple low price. Watch what you love, without the cable experience you hate. Plans starting at $20/mo. with no hidden fees. No long-term contracts. Easy online cancellation.
How Does it Work?
Sling is an internet TV service, meaning that it connects through your internet instead of your satellite. Similar to other services such as Netflix, Sling provides an accessible interface that allows you to pick from your favorite channels. They're are varying tiers of packages that you can choose from, allowing you to pick whichever one suits your needs.
Sling is owned and operated by the DISH network. You don't need a great satellite service to run this program, but you will need a good internet connection. You can run this service on almost any device, including mobile, traditional TV, & more!
Sling TV Tiers?
Sling TV offers it's customers 3 different tiers to purchase from, allowing everyone to choose whatever option works best for them.
Sling Orange ($25 per month): This service has 30 channels, including Disney channel, ESPN, Comedy Central, & more! However, this tier only supports one stream.
Sling Blue ($25 per month): Has 45 channels, including Fox Sports, NBC, and National Geographic. You can get up to 3 streams with this tier.
Sling Orange + Blue ($10 discount): You can buy both services and receive a discount. This bundle also includes broadcast extra.
You can add whatever channel bundles you like at any time for a low cost, making it flexible and easy to personalize.
Reasons to Get Sling TV
Cheap – Sling TV is great for anyone that is tired of spending a fortune on TV. With the basic tier starting at $25, you can save a ton from your monthly cable bill.
No Extra Fees – Satellite TV and cable providers always have some trick up their sleeve to get you to pay extra fees. With Sling, you won't have to wonder about how much your bill will add up to at the end of the day. It provides a constant stream of cheap fees that's easy to pay off.
No Contract – Unlike satellite and cable TV, this service doesn't require any contract that locks you in for a year. It's free to sign up for and free to exit, so if you want to try it out for a month, you can!
Catch Up on a Show You Missed – Most channels include a 3 day replay feature. If you miss one of your favorite shows you can always check and see if you can watch it afterwards.
Watch on Multiple Screens – It's incredibly to watch Sling on any one of your devices. They have an app that's easy to use across your devices, so you can watch your favorite shows anywhere you want.
Sling App
As mentioned previously, SlingTV offers an app that allows you to watch anywhere, anytime, as long as you have internet connection. This app offers some great features:
Access to more than 70,000 titles in the on-demand library
Watch movies on-demand or rent new releases
Record up to 50 hours when you add Cloud DVR for $5/month
Access to your live TV channels
Stream international content, with 18 languages to choose from
Pause shows and continue from where you left off
---
Current SlingTV Promotions
---
Free $15 Best Buy Gift Card w/ $100 Gift Card Purchase
Are you're evenings getting boring? Switch things up and enjoy Free $15 Best Buy Gift Card when you make a $100 Gift Card Purchase. Enjoy some new shows everyday for no cost and liven up your evenings. Simply fill out the short form to get this offer.
What's the offer: Free $15 Best Buy Gift Card w/ $100 Gift Card Purchase
Where it's available: Sling TV. Must purchase gift card at Best Buy
When it expires: Limited Time Offer
How to get it:

Follow the link below
Make a qualifying purchase
(Visit link above to view this promotion)
---
Free AirTV Mini
For a limited time, SlingTV is offering customers a chance to get a free AirTV Mini when they subscribe and prepay two months of SlingTV! This deal is valid for new customers only, so be sure to try it out if you haven't so!
Offer expiration: Limited time offer, while supplies last
What you'll get: Free AirTV Mini
Where it's available: SlingTV
How to earn it: Head over to the link we provided below to visit Sling TV website. Prepay for two months of SlingTV. Get a free AIRTV MINI.
(Visit the link above to purchase your discounted tier subscription)
---
---
Bottom Line
Sling TV is a great streaming service, especially when you consider all of these great deals and offers! If you want to find all of the great deals they have to offer, then make sure you check through our website to find even more great offers.
Let us know about your experience with Sling TV in the comment section below. If you finding more ways to save, see our section for more ways to save money online!