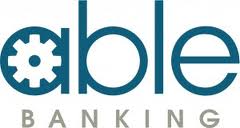 Over the past few years, online banking has begun to take over the standard way people used to bank. If this is a glimpse into the future, then gone are the days of customers standing in long lines and waiting for bank tellers to help them. Of the companies out there, Able Banking is one at the top with their 0.80% APY Money Market Account, changing the way we think of banking and blazing a trail for the future of banking. The founders of this company, Richard Wayne, Claire Bean, and Heather Campion, came up with the idea that they could transform banking for customers and for the community as well.
Able Banking Money Market Features:
Better Rates, No Fees, and its FDIC insured.
Up to 6 withdrawals are permitted per month.
0.80 % APY Annual Percentage Yield
$1,000 minimum deposit
Two of the ways that they help the customers is by eliminating those nasty fees that the other banks charge with their savings accounts and by giving you their able Banking 0.80% APY Money Market program. With their program, you get 0.80 percent annual percentage yield for a 1,000-dollar minimum deposit. Making the able Banking 0.80 % APY Money Market much better they what you get at any other bank around town.
Another fine way they are changing the face of banking is by giving you the option to donate some of the interest to whatever charity you choose. When you sign up for an account with them they will give you twenty-five dollars to donate. Then you can also give twenty fiver percent of your average balance every year to the charity of you choosing.
Between saving you, money on fees, and having your money earn you even more, Able Banking is indeed changing the way people think of banking. The future is online, and the future looks to be very profitable. Find all the best bank rates on our extensive list!

Hot Deal of the Day: OptionsHouse offers 100 Commission Free Trades with for opening a new account with $5,000 deposit with promotion code FREE100.