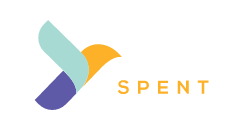 If you spend too much money, then make sure you are earning some money back with the Spent App! This app will not only help you manage your finances, but earn you cashback on your next purchases and travel. Receive cash back from participating brands and stores on top of your credit card rewards and loyalty programs just from linking your credit or debit card. As of right now, you'll get a $10 bonus for signing up, and earn 1% cash back at top retailers! Note that you must activate each merchant separately in order to get rewards. Sign up now to save money!
Editor's Note: As of August 3, 2018 this offer is no longer available, according to an reader an email was sent that the account was read,"Thank you for contacting the SPENT App customer support team. Unfortunately, at this time the referral program has been temporarily suspended due to fraudulent activity by some users. We're working diligently to resolve the issue and relaunch the customer referral program within the next 3 weeks."
Spent App: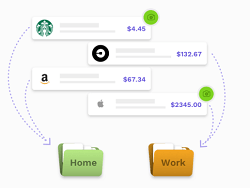 Spent was an app designed for free lancers and business owners to manage business and personnel expenses easily. With their cashback program they let you earn cash back for business or personal purchases over and above what you earn with an existing credit card. Additionally, they let you keep track of your finances with receipt capture, expense categorizations, analytics, as well as business deduction tracking. To simplify budgeting and earn cash back, check out the Spent app.
Spent App Promotional Info:
Promotion: $10 bonus for signing up, and earn 1% back at top retailers with Spent App. Current list of retailers to earn card-link cash back:

7-Eleven
Costco
Chick-fil-A
Chevron
ExxonMobil
Home Depot
iTunes
Kroger
McDonald's
Netflix
Starbucks
Shell
Spotify
Uber
Walgreen's
Whole Foods

Availability: Nationwide
Terms and Conditions: A single cash back transaction is limited to a maximum of $100 per month.
How To Get 1% Cash Back:
Sign up for the Spent App to get your $10 bonus.
Link your card to your app, and select 3 participating retailers to earn cashback from.
Enjoy your 1% cash back and get spending!
Bottom Line: 
If you happen to spend a lot, why don't you give this app a try? The Spent App is the ultimate personal finance tracker, receipt scanner, expense manager and more. Manage your money and earn cashback on your next purchases and travel. For this promotion, get a $10 bonus + 1% cash back with your linked card! If you're looking for more ways to Save Money, then be sure also get out the Best Discounted Gift Cards offered here at HMB!