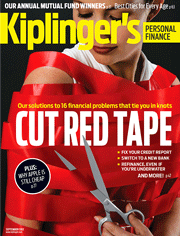 RewardsCountry(similar to Rewards Gold) is offering a free 2-year subscription to Kiplinger's Personal Finance magazine with no credit card required! Simply fill out a brief one-page short survey on the second page with no credit card requirement. You don't have to worry about being auto-renew or charge later.
This is deal is legit, and the magazine will come, but I do advise using a junk email address(you should always use a junk email addy for all freebies and promotional offers). It literally only takes a couple of minutes to fill it out.
Click the link provided and fill in your details to start your free 2 year subscription to Kiplingers Personal Finance magazine.