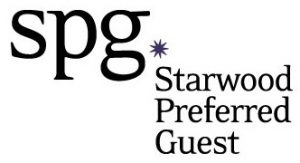 If you frequently stay at Starwood Preferred Guest Hotels, then this is the perfect promotion for you! Right now they're having their Starwood Preferred Guest Sale Promotion where customers can get 35% off on their purchases of 5,000+ points on their website now through July 20, 2018. For example you can purchase some of these points at the discounted price of:
5,000 Starpoints for $113.75 (Reg. $175.00)
10,000 Starpoints for $227.50 (Reg. $350.00)
20,000 Starpoints for $455.00 (Reg. $700.00)
30,000 Starpoints for $682.50 (Reg. $1,050.00)
These are great savings that you can get towards your points and bonuses. Use this promotion as a chance to get discounts on future stays, nothing is better than staying at a hotel you get to stay at for a discounted price. Remember, this promotion ends on July 20, 2018, so be sure to take advantage of it as much as possible before it ends!

Starwood Preferred Guest Sale Promotion:
Promotion: 35% Off Starpoints
Requirements: Must be Starwood Preferred Guest Hotel member
Expiration: Purchase by July 20, 2018
Terms: Transactions must be completed between 9:00 AM ET June 15, 2018 and 11:59 PM ET July 20, 2018 to be eligible for the discount. Purchased points do not count towards Preferred Guest, Gold Preferred Guest, or Platinum Preferred Guest Status. Transactions are final and nonrefundable. All other terms and conditions of the Starwood Preferred Guest Program apply. Starpoints earned by using your Starwood Preferred Guest Credit Card from American Express will post to your Starwood Preferred Guest account 6-12 weeks after the end of each month.

How to Get 35% Off:
Head over to the SPG Promotional Page.
Log into your account and select the amount of points you desire to purchase.
Enjoy 35% off on any purchase of 5,000 points and above.
Bottom Line: 
SPG is known for their customer care and luxury and right now they're giving their customers a chance to purchase bonus points for 35% off thanks to their SPG Promotion! Any customer who purchase 5,000+ points now through July 20, 2018 can qualify for this promotion. Don't miss out on this promotion, it's a great way to stay at your preferred hotel for a discounted price. For more ways to earn points, miles, and bonuses, be sure to check out our full listings here on HMB!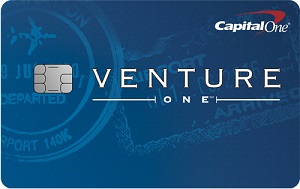 The Capital One VentureOne Rewards Card offers 20,000 miles once you spend $500 on purchases within 3 months from account opening, equal to $200 in travel.

Enjoy 0% intro APR on purchases and balance transfers for 15 months; 19.99% - 29.99% variable APR after that; 3% fee on the amounts transferred within the first 15 months.

You'll earn:
• 1.25 Miles per dollar on every purchase, every day.
• 5 Miles per dollar on hotels and rental cars booked through Capital One Travel.

This card comes with no annual fees and no foreign transaction fees which is a great choice as your go-to travel card!