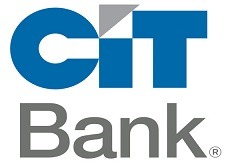 CIT Bank is a leading American financial holding company that provides financing and leasing capital to their clients and customers across 30 plus industries.
If you're interested in being better financially prepared, then make sure to check out CIT Bank Financial insights. These 5 steps focus on easy, everyday steps that will lead you to successfully saving and growing your money.
The topics mentioned include not postponing your savings, creating an emergency fund, focusing on the small expenses, ordering a credit report, and planning for retirement early. Continue reading to see how much you could start saving today!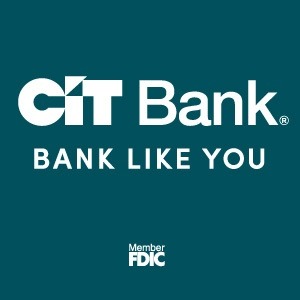 With the CIT Bank Savings Builders account:
• Earn a top tier, competitive APY on your money—one of the top savings rates in the nation. Earn up to 1.00% APY on your funds - grow your savings faster.
• Build a habit of savings. Pay yourself first. Start with $100 per month and build your habit of savings-—all while getting a top rate.
• FDIC Insured


CIT Bank
CIT Bank is a FDIC Insure Bank that offers personal banking, home loans and more. Their personal banking offers a high yielding savings account and several types of CDs. CIT Bank also has a leadership position in middle market lending, factoring, retail financing, aerospace, equipment/rail leasing, and global vendor financing. In addition, they currently offer Free Financial insights which will help you successfully grow and save your money.

CIT Bank Financial insights
With CIT Bank's Financial insights, you are given advice and information on steps that you are able to implement in your everyday life. Simple expenses such as packing your lunch a few times a week instead of spending $10 on a meal everyday can lead you to saving over $120 a month. Also, no matter what age you are at or what part of life you are currently in, it is never too early to begin saving for your retirement.
Even putting a few dollars from your paycheck every month into a Savings account with a competitive interest rate means that you are growing your money and paying off your debt at the same time! So check out CIT Bank because they are currently offering five easy steps on how to be better financially prepared.
Bottom Line
If you're interested in useful tips and tricks on how you can be better financially prepared, then check out CIT Bank's Financial insights. As a millennial myself, I can say that these pieces of advice will successfully increase your funds.
I agree with CIT Bank that having reoccurring monthly expenses such as rent makes it difficult to find extra money to put away into your emergency funds, but by cutting out small expenses and carefully monitoring your expenses I can say that I am better off now than I was before.
Instead of wondering where all of your money is going every month, you'll begin to find money that you never knew you had. Start implementing these 5 steps into your life now to see your bank account grow! Check out more ways to Save Money with CIT Bank!