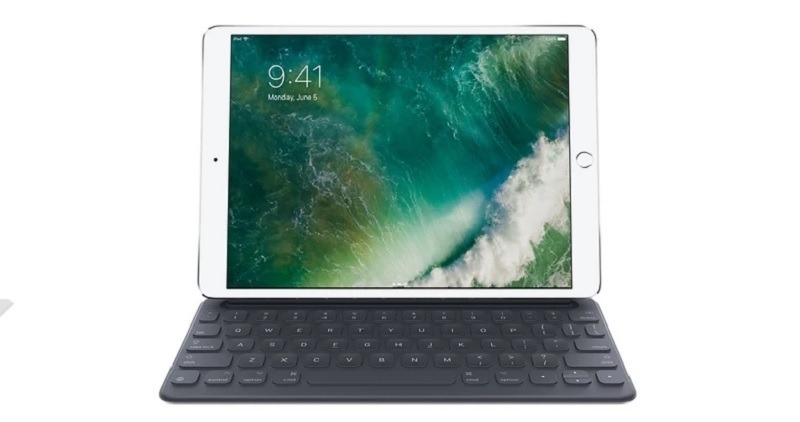 Are you looking for an alternative to your bulky laptop? Why not use your iPad as a laptop to take with your to get your work done. Get the Apple iPad Pro Smart Keyboard from Target for only $79.50 + Free Shipping!
All you have to do is pair this smart keyboard to your iPad and you have a easy to use laptop right at your finger tips. This is a great addition to the already powerful and functional iPad pro, so if you have one, get this excellent addition!
Apple iPad Pro Smart Keyboard Features
Featuring portable keyboard
Connects with iPad pro with smart connector
Easy to attach, fold and carry about
Unfold the full-size Smart Keyboard when you need it, then fold it to create a durable and lightweight cover when you don't.
No need for batteries or pairing.
It's just as easy to use as it is to take with you.
Bottom Line
Be sure to take advantage of this great productivity deal before it sells out or expires. The Apple iPad Pro Smart Keyboard can be bought for only $79.50 + Free Shipping from Target!
Be sure to combine this hot deal purchase with a great rewards card that you find from our compiled list of the Best Credit Card Bonuses, and use our a Cashback App to save even more money, all on HMB!