About Us: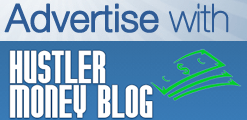 My name is Anthony Nguyen, Founder & Editor-in-chief of HustlerMoneyBlog. We are the #1 website on Bank Deals, Bank Promotions, Bank Bonuses, etc that is second to none! Our Bank Bonuses list has been around since 2006, and by far, the most comprehensive list on the net! Thousands of new readers everyday look at our website to sign up for a new bank account. We provide our readers with an in-depth review of all bank promotions available on the net and in-branch whether it's a small town credit union or a big national bank.
What We Can Do:
If you are a banker or a representative of a bank, feel free to contact me via email hustlermoneyblog@gmail.com to promote any financial bank products. With our large audience, we have been able to generate explosive sales for some of the largest banks and financial institutions in the world. By partnering with us, we can do the following to promote your products:
Organic SEO of Your Products: As an expert on SEO (search engine optimization), we can help drive sales by being the top result for certain key words on Google, Bing, and other search engines. For example, HustlerMoneyBlog.com is the top 2 results when users search for "bank bonuses," "bank deals," "bank promotions," and "bank coupons" on Google. We understand what consumers are looking for when searching for financial bank products and we can tailor your products for SEO.
Prominent Ad Displays: Prominent ad displays on our main page and secondary pages. The ads will display the products and services you're promoting and will contain a direct link to your website for sign up. With almost 500,000 unique visitors and 1,500,000 pageviews every month, your ads will be the first thing our readers see when they visit our website and read our articles and reviews.
In Depth Reviews and Detailed Articles: With approximately 20 writers and editors on our staff, we will promote your products with well written reviews and articles. The reviews and articles will not only be informative, but will put your products in a positive light with our readers. We will also write articles about your company in general and all it has to offer to promote a positive image.
With over 10 years of experience on promoting bank products and leading numerous successful marketing campaigns, I can provide the most insightful and in-depth review on any bank promotions you would like to feature. Contact me today and let me help you reach your advertisement goal.
Anthony Nguyen