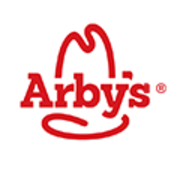 Who has the meats- Arby's!  Who doesn't love a free coupon that provides a free meal especially from an establishment that offers scrumptious meaty meats! Did I entice you enough? Is it time for the cravings to kick in? Well regardless, you know you're reading this so you want to know how to get the free meal. First you have to sign up at Arby's Get Deals with your contact information and you'll receive a free coupon in your email to retrieve this glorious meaty meal. I know the fine print says you have to purchase a drink to get the free meal but who doesn't get thirsty with a meaty sandwich? It'll be worth it, trust me. This offer is open to all customers who has NOT yet signed up for their deals online. So good for you for being a procrastinator! Head over to the website to sign up and soon you'll be heading into Arby's to claim your prize!

Arby's Free Roast Beef Classic Promo Info:
Promotion: Sign up for their deals online and you'll receive a coupon to get a free signature sandwich with purchase of a drink
Availability: At your local Arby's ("We have the meats!")(Restaurant Locator)
Expiration: None
Terms: Must sign up for deals online at Arby's Get Deals  and you'll receive a coupon to get a free roast beef classic sandwich when you purchase a drink

How To Score Free Arby's:
Sign up for Arby's deals online to get an email coupon
Head to your local Arby's (Restaurant Locator) with your coupon
Ask for a Signature Sandwich
Don't forget to purchase a drink
And enjoy your scrumptious and satisfying sandwich!
Bottom Line
If you are not a regular at Arby's or if you are but have procrastinated to sign up for their email deals – this is the promotion for you! Arby's offers fresh and fulfilling food so this is a great alternative to other fast food chains! Please let us know about your experience and feedback on this promotion in the comment section below! If you like offers and promotions like this, be sure to check out our section on ways you can eat free on your birthday!