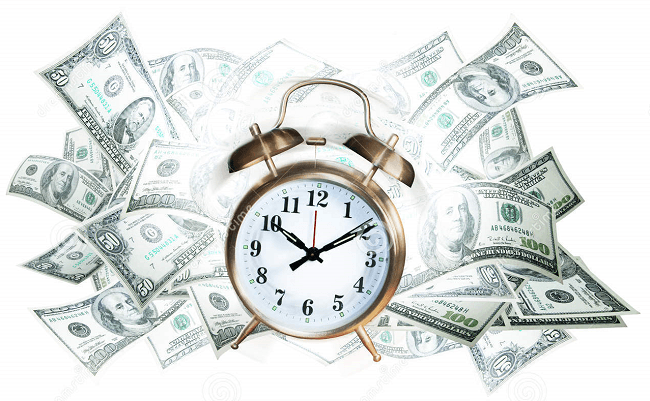 Bank sign up bonuses are great ways to earn some cash and we know the feeling, once you've signed up and met all the requirements, you'd like to know when you'll receive the bonus payout? Well, you came to the right place, below we will provide you with a list of estimated Bank Bonus Payout Times data points that our readers and various sources have provided so you can get an idea on when your bonus payout should be posted.
This will serve as a guideline for you to see if the expected bank bonus payout time frame is normal or not. If the waiting time frame is beyond the reports we have provided, this could indicate that something may have gone wrong.
Possible reasons could be that there is a chance you may have missed a certain requirement or the triggering methods used may not be valid. If there are still time left in meeting the bonus requirement(s) deadline, you may be able to complete the missed or overlooked requirements and still be eligible to receive your bank bonuses!
Editor's Note: Check out below valuable bank related pages if you'd like to read and learn more:
Below is the Bank Bonus Payout Times table we have created for your easy browsing. First column listed are the names of the bank/credit unions that we have reports and estimates on. Second column listed are the time frame (days, weeks, months, etc) we have collected from various sources, and the third column listed are additional notes related to the bank bonus payout.
Please feel free to comment below on your data points and bank bonus posting times from the day you opened the account (e.g. 01/01/2017), the day you met the requirements (e.g. direct deposit posted on 1/31/2017), and the day you received the bonus payout (e.g. 2/10/2017) so our readers can use it as guideline.
Disclaimer: The information listed below were compiled from various sources and are subject to change as banks and credit unions will often change their bonus payout times. The times are not a guarantee but an estimate only and if you would like to get a better idea of when you should expect the bonus payout, please contact your local financial institution.
Bank Bonus Payout Times
Bottom Line
We hope above table will be useful for you especially for those have just signed up for a bank bonus and wondering when you will receive the bank bonus payout? This could also be a valuable metric for you to see which bank bonuses post immediately or as soon as possible versus bonuses that take weeks to even months to post. That way, you'll also have better evaluation on whether to apply for a particular bank bonus or not.
Additional tips we have for you is to keep a spreadsheet of all the bank bonuses/accounts you've applied for and document the important dates such as: the date you opened the account and the date you have completed all the requirements. That way, you can review our data points to see if your expected bonus payout wait time is normal or not.
You can also save a PDF printout of the bank promotion offer or keep any documentation as proof that the bank offered this bonus (e.g. mailer, flyer, local newspaper ad..etc). That way, if the bank denies you the bonus eve though you've completed the qualifications, you will have proof that the bank had this promotion going on.
Lastly, be sure to read the bonus fine print closely in regards to the length of time you need to keep the account open as some bank bonus requires you to keep the newly opened account for a period of time or the bonus could be forfeited if you close out your account too soon!