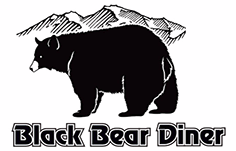 You can get a FREE meal for your birthday from Black Bear Diner after signing up for the Bear Lover E-Club. There's also a signup bonus for a free bear claw and cup of coffee!
In addition to these great bonuses you will receive Bear Lover emails that provide you with access to special promos, offers, news updates, and more. This is a great chance to get free food and learn about more promotional deals from Black Bear Diner.

Black Bear Diner Birthday Freebie
Loyalty Program: Bear Lovers E-Club
Availability: Arizona, California, Colorado, Idaho, Nevada, Oregon, Utah, Washington (find locations)
Birthday Freebie: Free meal; You must sign up before your birthday and they will send out a free meal certificate when your birthday rolls around
Signup Freebie: Free bear claw and cup of coffee
Requirements: None, simply join for your free food!
Bottom Line
Check out this opportunity to get a free meal from Black Bear Diner on your birthday. All you need to do is sign up with the Bear Lovers E-Club to receive the coupon and their email newsletter! You'll love Black Bear Diner's hearty home cooked meals. Find more ways to eat free for your Birthday and Free Food Deals!