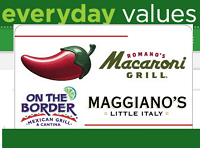 Everyday Values offers Chili's $25 Gift Card for $22.50 when you sign up for a free trial membership, for a limited time. Everyday Values is a one-stop shopping site lets you save your way everyday – online and local – when you shop, eat, play and drive. The membership is for one month at no cost to you, should you change your mind simply cancel before the promotional period ends so your credit card will not be charged. Otherwise Everyday Values will electronically charge your credit or debit account $10 automatically every month. If you are looking for a discount site that delivers daily coupons and special offers exclusively for members then try Everyday Values for a month for free.
Delta SkyMiles® Reserve Business American Express Card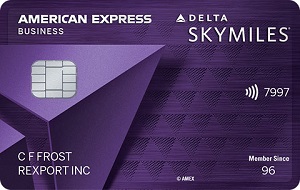 Everyday Values Chili's $25 Gift Card $22.50:
Offer: Sign up for a free trail membership from Everyday Values and get a Chili's $25 Gift Card for $22.50.
Valid: Limited time while supplies last.
Terms: Try Everyday Values from BreakFive with the first month for FREE. With authorization, the trial fee and, unless you call to cancel during your trial, the $10 monthly membership fee thereafter will be billed to the credit or debit card you provide. If you wish to cancel, call toll free 1-866-506-5152 or email service@everydayvalues.com or click the cancel link on the Customer Care page at Everydayvalues.com. You may cancel benefits at any time and will not be billed for any additional months.
Get Discounted Chili's Gift Card Offer:
Sign up for Everyday Values trial membership and get access to online and local offers – when you shop, eat, play and drive.
Buy the Chili's $25 Gift Card for $22.50. That's close to 9% off!
Keep your membership and pay $10 a month or cancel before your free trial ends and pay nothing.
When making online purchases I suggest using your Discover It Card for double cash back within your first 12 months.
Bottom Line:
If you want this Everyday Values Chili's $25 Gift Card Discounted $22.50, you must sign up for the free trial membership and cancel anytime before your trial ends so that you won't incur fees. If you however like the service then stay enrolled for $10 a month and get exclusive deals and offers for your region, up to 50% off in some cases. See more ways to save on Gift Card Deals!