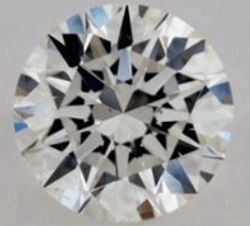 Thinking of popping the question to a special someone? Then make sure to know all you can know to pick the best ring for your beloved! The standards of describing diamonds are referred to as the four C's and they are the cut, clarity, color and carat. With these four C's you'll see why different diamonds are priced differently and what makes them shine. If you have no idea where to start with when buying a ring and what to look for, then I suggest you read on to find the best ring possible for that special someone!


At Blue Nile, their jewelry is designed and crafted with high-caliber, quality materials and inspected with exceptionally high standard.
• Highest Diamond Quality Standard & Authenticity Certified
• Get More For Less & Always Have The Best
• Best Price: Find a comparable GIA graded diamond for less and they'll match the price. Pay 20% up to 40% less than traditional jewelers


The Cut – The Main Factor
The cut is often mistaken for the diamonds shape such as a round cut, pear cut and more, but it actually refers to the proportions of a diamond and how well light is reflected to the viewer's eyes. This is decided by the percentage of a diamond's diameter in its depth, various angles and how they interact with each other and more. To receive a high quality cut, a diamond should be masterfully cut to achieve symmetry, superb polish and optimal dimensions to exhibit brilliance, fire and scintillation, such as diamonds from Blue Nile Diamonds. Brilliance is the light reflected in and out of the diamond and perfect proportions prevents light leakage, thus making it brighter. Fire is the light dispersion of the diamond that appears in flashes of rainbow colors. And Scintillation is the flashes of sparkle when light moves. The better the cut, the shinier and more clear your diamond will look, poorly cut diamonds will look dull and lifeless.
The Clarity – Imperfections
Since diamonds are formed in the Earth, under deep pressure and heat, virtually all diamonds have imperfections or inclusions. These inclusions define the clarity of diamonds. The less internal inclusions and surface blemishes a diamond has the better the clarity. The worse clarity diamonds have inclusions visible to the naked eye while some of the best have little to no inclusions under a 10x magnification. Basically, the better the clarity the less flaw the diamond will have.
The Color – Does Color Matter?
Colored diamonds such as distinctly yellow, blue and pink diamonds are widely prized. However, in white diamonds, a yellow tint is considered less desirable. When slight coloring is present in a diamond, less natural lighting is reflected back into the eye, making the tinted diamond less shiny and sparkly. Generally the less color the white diamond has the more radiant and valuable it is. And if you're planning on going with a lower color grade option, have no fear as you can place lower color grade diamonds into a yellow gold setting so your diamond can still have that amazing sparkle and avoid seeing that yellow tint as it blends into the ring. But if you're planning on using white or gold setting, then avoid diamonds with a slight tint with Blue Nile Diamonds as they only use diamonds with little to no color.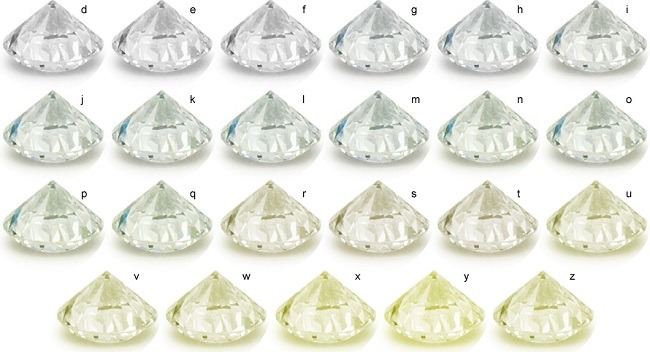 The Carat – Does Size Matter?
The carat size refers to weight of diamond and not the size, which means a bigger carat doesn't necessarily have a bigger surface area. Because diamonds are priced depending on its carat, they have the biggest impact on price. Though you may think that carat size matters the most, you shouldn't necessarily place focus on the weight and instead, place it on the cut. As it can make the diamond more brilliant and hide flaws and colors. Additionally, two diamonds with different carat sizes can have the same surface area and a bigger poorly cut diamond can look smaller than an excellently cut diamond.


At James Allen, their diamond and gemstone fine jewelry collection offers hand-crafted pieces of unforgettable luxury that are perfect for any occasion.
• Their mission is to offer consumers online the highest quality diamonds & largest selection at the best price.
• 150,000+ certified conflict-free diamonds, all photographed in 360° HD
• 24/7 Diamond Experts, with option for Real-Time Diamond Inspections
• Lifetime Warranty, Free Shipping Worldwide
• Hassle-Free Returns with 100% Money Back Guarantee


Bottom Line:
If you really want to impressed you future fiance, then make sure to know all the information you can about diamonds when you make your purchase! The standards of diamonds are explained with the four C's, the cut, the clarity, the color and the carat. And each are explained above and how they are priced differently. I'd personally recommend going with a excellent cut than those with bigger carat as it can make a diamond more brilliant than those with a bigger carat. HMB wishes those of you who are popping a specific question good luck! Check out our Blue Nile Diamonds Promotions and James Allen Promotions!