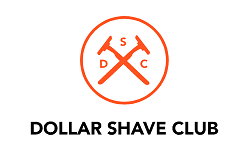 How much are you paying for razor blade cartridges? Chances are that if you are not using the Dollar Shave Club monthly razor blade cartridge delivery service, then you are paying an extremely high premium! Unlike most other razor blade cartridge manufactures, Dollar Shave Club offers competitive prices which are usually a fraction of what leading competitors charge. With Dollar Shave Club, you can also eliminate the hassle of going out to purchase razor blade cartridges each month and have it delivered to your doorsteps for free on qualifying orders. There is no long term commitment, and Dollar Shave Club will cater to your delivery frequency, whether its once every month or once every two months. In addition, as a special offer for first time subscribers, you'll get your first box for $5. Amazing quality razors awaits you! Read more about Dollar Shave Club below if you're interested!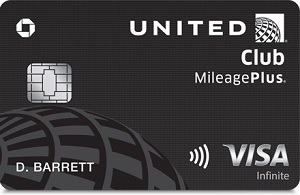 The United ClubSM Infinite Card offers 90,000 bonus miles after you spend $5,000 on purchases in the first 3 months from account opening.

You'll earn:
• 4 miles per $1 spent on United purchases
• 2 miles per $1 spent on all other travel and dining
• 1 mile per $1 spent on all other purchases
• Earn up to 8,000 Premier qualifying points (500 PQP for every $12K you spend on purchases)

This card does carry an annual fee of $525. However, you can get up to $100 Global Entry, TSA PreCheck or NEXUS fee credit. In addition, you'll get a savings of up to $320 per roundtrip (terms apply) by getting your first and second checked bags for free and Premier Access travel services!

Member FDIC



Learn More About This Card
Monthly Subscription:
Dollar Shave Club offers the perfect razor blades for your budget, featuring The Humble Twin, The 4x, and The Executive. The Humble Twin package features 5 stainless steel, twin blade cartridges a month with free reusable handle in the first box for only $1 + $2 shipping & handling. The 4x package has 4 stainless steel, 4-blade cartridges a month with free sporty handle in the first box for only $6 + free shipping. The Executive package comes with 4 stainless steel, 6-blade cartridges a month with free weighty handle in the first box for only $9 + free shipping. Once you sign up for Dollar Shave Club, you can choose the frequency of your delivery, such as month or once every two month. The process to change the frequency of delivery as well as razor blade package of you choice is extremely simple and only require a few clicks of the mouse as everything can be done online in seconds. Sign up with Dollar Shave Club so you can enjoy the convenience of great quality razor blades delivered right to you!
Shave Off Savings:
Looking for even sweeter deals? Well you have come to the right place! Check out Dollar Shave Club's Starter Set! In your first Starter Set subscription box you will receive 4 executive razor cartridges, an executive handle, body cleanser, shave butter, one wipe (3x) , and a monthly printed magazine for only $5! As mentioned previously, The Executive razor blades alone are worth $9 and you get quite a few add-on you can try out. You are saving quite a bit of money by taking advantage of this sweet deal while it lasts. You can cancel anytime following your after your Starter Set, if you choose to continue then you can pay $9 per month for The Executive package which features 4 stainless steel, 6-blade cartridges & Dollar Shave Club monthly printed magazine. Feel free to switch your plan to The Humble Twin or The 4x after the Starter Set in order to save even more money. Dollar Shave Club accommodate to men & women alike featuring various oral care, shower, hair style, wipes & skin care products. Dollar Shave Club offer so many products that chances are you will find something you need & love.
$5 Starter Set Package Features:
4 Executive Razor Cartridges
"Bathroom Minutes" monthly printed magazine
Executive Handle (First Box Only)
1 oz. Dr. Carver's Easy Shave Butter (First Box Only)
1 oz. Wanderer Calming body Cleanser (First Box Only)
3 pkts One Wipe Charlies (First Box Only)

Pros & Cons:
Dollar Shave Club is by far the best merchant for your razor needs as other sanitary amenities. You can sign up for monthly subscriptions to have high qualify while affordable products delivered right to your door. Dollar Shave Club cater to your need by putting the power in your hands. You, the consumer have to power to adjust the different types of razor you receive, the frequency you receive it, and you can add on additional products to your monthly order in mere clicks of the mouse. Enjoy convenience as well as massive savings by ditching your regular old routine of shopping for razor blades at the stores. The only downside of Dollar Shave Club is the fact that we have yet to invent teleportation, so you can't receive their goods instantly. Delivery usually takes 3 – 5 business days once mailed so be mindful and plan ahead so you don't run out of razors!
Bottom Line:
Do you feel ripped off buying overpriced razor blade cartridges? The opportunity to save money on essential grooming needs has presented itself! All you have to do is take the proactive step and sign up for it! Dollar Shave Club has an impressive product lineup for consumers at an extremely affordable price. In addition to great prices, Dollar Shave Club caters to the consumers by giving them the choice to customize. The consumers have a say in the the product they receive, the frequency the products are delivered and the power to cancel subscription at any time. There is no long term commitment and new users are offered very enticing deal — the $5 Starter Set. This is currently one of the best deals you can find anywhere on the internet so be sure to check it while offer lasts.