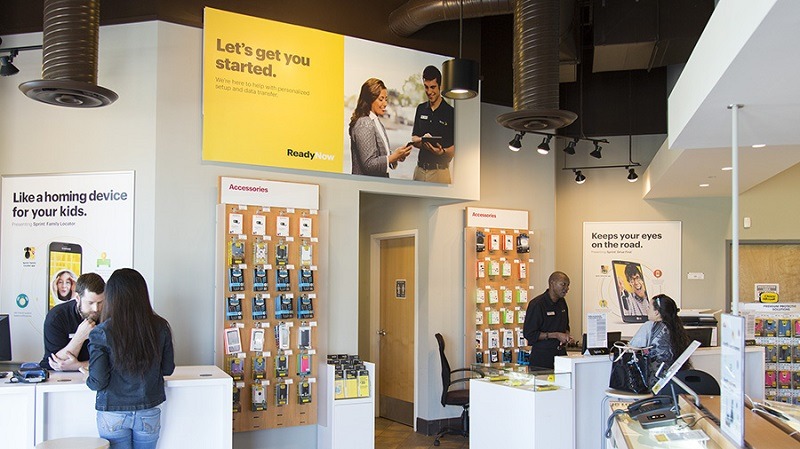 Here's another crazy promotion for you that you might like because it seems too good to be true. Sprint is having a promotion where you can bring over your Verizon or AT&T unlocked smartphone and switch to Sprint to receive a free unlimited plan for one year.
You'll receive free unlimited talk, text and data which will save you a lot of money. When you sign up today, you'll get the free plan until March 31, 2020! Please note that you must purchase a Sprint SIM card to take advantage of this offer. This promotion is will only be available for a limited time only so hurry now and make the switch!

| | |
| --- | --- |
| | The Time is Now. Make the switch to Sprint and get Unlimited Plan free for 1 year. per line. No hassles. No surprises. There's never been a better time to try Sprint's network. Bring the phone you love OR buy a new one outright. There are no annual contracts. Get Unlimited data, talk & text for just FREE for one year. It's their best deal ever! Learn More |
Sprint Switch Cell Service Promotion
Promotion: Free year of Sprint cell services when you switch. The plan includes:

Unlimited talk, text and data
Video at speeds up to 1080p
Music at up to 1.5mbps
Gaming streams at up to 8mbps
Unlimited 4G LTE data for most everything else. Data deprioritization applies during congestion.

Availability: If you are currently with Sprint, this does not apply.
Expiration: Limited time offer; March 31, 2020
Terms: Savings until 3/31/2020; then $60/mo. for line 1, $40/mo for line 2 and $20/mo/line for lines 3-5. Reqs. AutoPay (discount applied w/in 2 invoices), new account, bring your own eligible device & Sprint SIM card. Savings claim compared to AT&T Unlimited &More and Verizon Go Unlimited rate plans for 1 line; features differ. Video streams up to 1080p, music up to 1.5mbps, gaming up to 8 Mbps. Data deprioritization during congestion. Other monthly charges apply.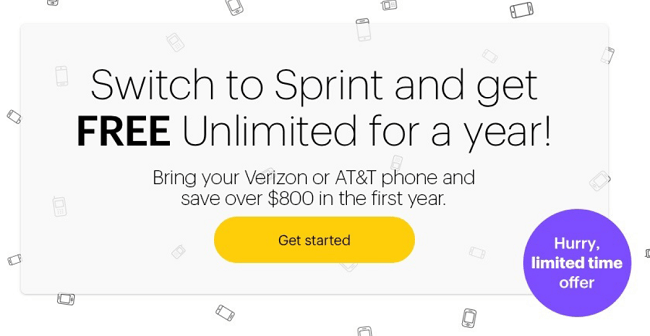 How To Get Free Sprint Cell Services
First, make sure that your phone is unlocked and compatible for Sprint. If you're unsure, you can check on their website to see if your phone is eligible for the switch.
Once you figure out your information, you can head to your nearby Sprint location and make the switch. It's better to do it in person where someone can help you more.
After the switch, you'll receive a new sim card that will be mailed to your house overnight.
Once your sim card is shipped, you can activate your sim card and switch your number easily!
Enjoy your free 1 year of cell services!
Bottom Line
This promotion may sound crazy because it's too good to be true but this is actually legit. Right now, if you're with a different phone company such as Verizon or AT&T and make the switch to Sprint, you will receive free cell service for one year which includes free unlimited talk, text and data and more.
This promotion is for brand new customers and is a limited time offer. However, if you apply now, your free year will expire on March 31, 2020. Make sure that before partaking in this offer, you have to make sure that your phone is unlocked and compatible with Sprint.
If you're confused if it is compatible, you can check online to see if it's eligible. Hurry now and make the switch! For more ways to save money, and earn credit card bonuses, check out more here on HMB!