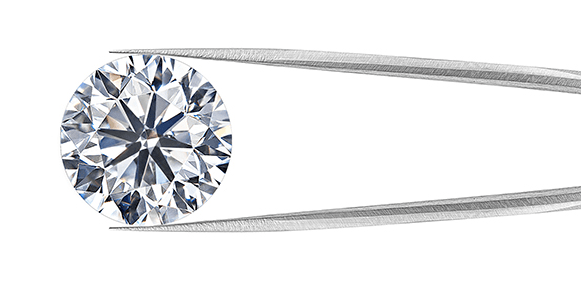 Diamonds are a woman's best friend. In most marriages that happen in the modern day, women receives a diamond compared to only 10% of marriages that happened 80 years ago. This is all due to an incredible ad campaign.
Due to the ad campaign that happened in the 1940s, it sparked an interest in diamonds. Whether it's modern or traditional, the popularity of a diamond engagement ring will only continue to increase as the years go on.
Diamonds where near popular until the 1940s rolled around. De Beers launched a fascinating ad campaigned that compared diamonds to love. To put short, if you love your significant other, you get them a diamond. This birthed the modern diamond made engagement ring.


At James Allen, their diamond and gemstone fine jewelry collection offers hand-crafted pieces of unforgettable luxury that are perfect for any occasion.
• Their mission is to offer consumers online the highest quality diamonds & largest selection at the best price.
• 150,000+ certified conflict-free diamonds, all photographed in 360° HD
• 24/7 Diamond Experts, with option for Real-Time Diamond Inspections
• Lifetime Warranty, Free Shipping Worldwide
• Hassle-Free Returns with 100% Money Back Guarantee


What Was Worn At The First Engagement
Engagements were never as glamorous compared to today's standard. Exchanging wedding rings dates back to at least 4,800 years in ancient Egypt. Unlike in today's age which were made of different metal alloys, rings back then were made of braided papyrus and reeds.
The ring also holds different meanings and symbol. The endless circle was a symbol for eternity and the hold as a symbol of a day way to the future. This was to show true love and that it was for eternity for new things to come.
You must be wondering, why the 4th finger? Well in ancient belief, they believed that the vein led straight to the heart. This symbolizes love coming straight from the heart. This is one of the main reasons why the 4th finger is known as the "ring finger."
As history went on, we can see that different civilization followed this traditions as well. The Romans were seen as the firsts to exchange jewelry.
Romans originally started exchanging with iron rings to show devotion to one another.
Some Romans exchanged gold rings but were only worn on special occasions outside the home, while the iron ring is to be worn at home or all times.
Romans saw the engagement ring as a sign of a contract between two people. It was a promise to marry one another and to transfer the ownership of the daughter from the father to the new husband.
We actually take a lot of the traditions that were used back then similar to that of the Roman way. Even in today's age, men still ask permission from the father to marry their daughter.
Start And Popularity of Diamond Rings
Diamonds were considered at some point extremely rare and expensive. However, this all changed in 1870 when huge deposits of diamonds were discovered in South Africa. The diamond industry started going downhill as diamonds were no longer rare and that everyone could now own diamonds if they wanted.
Businessmen created the first diamond cartel naming it the De Beers Consolidated Mines, Inc. They controlled everything. They even influenced the diamond demand as well as controlled the prices. This whole process only took them 10 years to control about 90% of the worlds diamond supply.


At Blue Nile, their jewelry is designed and crafted with high-caliber, quality materials and inspected with exceptionally high standard.
• Highest Diamond Quality Standard & Authenticity Certified
• Get More For Less & Always Have The Best
• Best Price: Find a comparable GIA graded diamond for less and they'll match the price. Pay 20% up to 40% less than traditional jewelers


The Slogan "Diamonds Are Forever"
Now with De Beers in position of almost all of the worlds supply of diamonds, all they needed to do was find a way to sell them. They needed to drive up demand, make every woman want one, and make every man buy one.
They decided to launch a massive advertising campaign. These campaign targeted the sign of devotion and love. Not only that, but the campaign also made diamonds the standard and the ultimate status symbol. Men believed that:
To show love to your woman, diamonds were the only way to do so
Woman measured a man's love on the size of the diamond
In order to be popular like the celebrities, you must have a diamond on your finger.
Around 1940 when the campaign started, they came up with the slogan "Diamonds Are Forever." This led the idea that diamonds represents everlasting love and commitment to one another. This encourage women to want diamonds and men to buy them.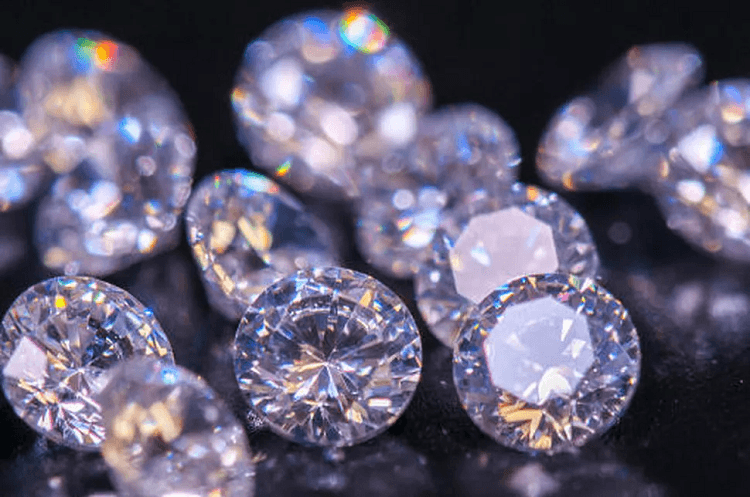 Diamond Rings As Insurance
Diamonds were once used as insurance to guarantee marriage. The U.S. started to get rid of the "Breach of Promise to Marry" law. This led to women wanting a diamond ring. This law allowed women to sue a fiance who broke off the wedding. It was in practice in the 1930s to because:
Woman were expected to remain pure for their significant other. However, couples were intimate before tying the knot. If the man were to call off the wedding, the woman would be seen as tainted and undesirable to future potential candidates.
Most women would be in a financial burden because they did not work back then.
Most engagements were verbal in the 1930s, so this law was created to protect woman if a engagement were to be broken off.
Now that the law was dissipating, a verbal promise just wasn't cutting it anymore. Women needed some form of insurance if they were gonna put out the time and investment.
This happened at a perfect time because De Beers massive campaign had launched. Due to to men spending so much money on a diamond, it's less likely the men would call off the wedding.
Meaning Of Engagement Ring Today?
A ring today is more than just a symbol of love and commitment. These include:
A promise of marriage from a man to a woman
Shows the commitment of the man due to the cost of the ring
It also shows that a woman is no longer available and that she is "off limits"
Unlike back then where women typically didn't work, today most women have their own careers. This means that engagement rings are no longer about insurance as it is more about love.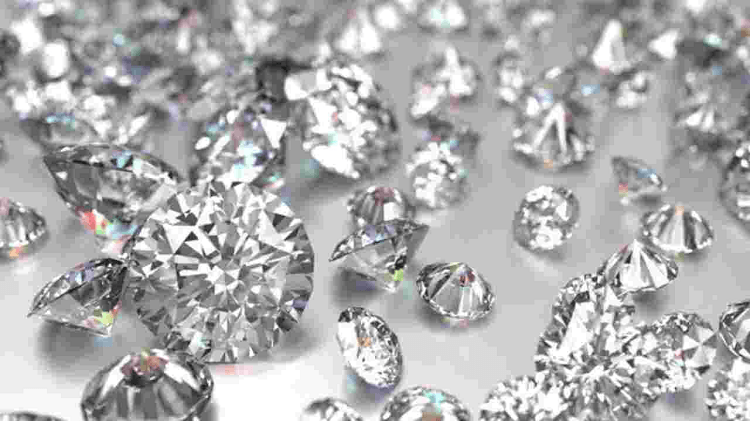 Traditions Before Diamond Rings
Just like how we adopted different things from the Romans, other culture had other unique ways of proposing to each other. This include:
In order for English couples to be considered engaged, they must break a piece of metal together. Following that, they would drink a glass of wine together to be considered engaged.
In early American history, women received thimbles from men as a sign of their love and devotion. The women would then cut the thimble into a ring shaped design and wear it after the wedding.
Even though diamonds weren't exchanged back then, the ideas remained the same. The intent to marry and to devote oneself to each other. The object's purpose is to serve as the commitment to fulfill the promise.
Broken Engagements Today
Fortunately, having a ring as collateral are in the past now. Today, broken engagements can be handled in a multitude of ways. These include:
If the ring was a gift, the woman can keep the ring. In court, they must prove the giver meant it as a gift and that the woman accepted the ring as a gift.
Some courts actually view engagement rings as a conditional gift. If the man gives the woman a ring on the condition that she will marry him. If the marriage doesn't happen, the condition doesn't exist which means the gift doesn't exist. The ring will go back to the man.
Sometimes, the ring can be used as compensation for a broken engagement. This typically occurs when money is involved.
Do keep in mind that these are just examples that can happen. Every couple handles their engagement differently as well as break-ups.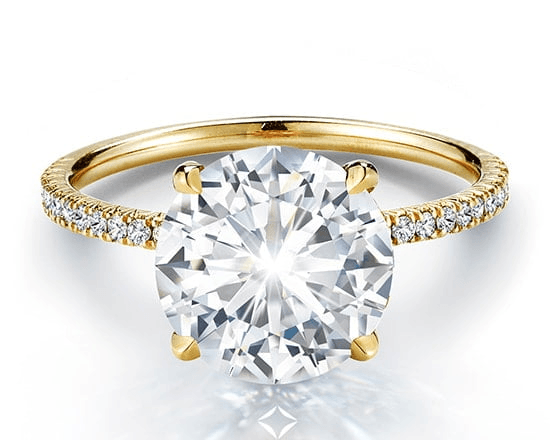 Decline In Diamond Rings Today
Almost 75% of all marriages involve a diamond engagement ring. However, that rate is dropping. The IDEX also states that the attachment to diamonds are slowly declining over time. Why?
Women are getting married at an older age. The average used to be around 20 years old. Today, that number increased to 26 years of age.
More women are no longer getting married. 50% of 25-29 year old are staying unmarried
Women are choosing less expensive options or decide on family heirlooms as opposed to a new and expensive diamond rings
Satisfaction With A Diamond Ring
As the slogan says, "Diamonds are forever," but what if your significant other doesn't like the ring? Surprisingly enough, nearly 57% of women who receive a diamond ring are dissatisfied with it. After all the hard work men go through to get that diamond ring, it would be a bummer if they didn't like it!
Where Is The Best Place To Buy An Engagement Ring?
For
Diamond Retailer
Best Place To Buy Online
James Allen
Biggest Selection
Blue Nile
Best Diamond Cuts
Whiteflash
Bottom Line
When it comes down to it, the diamond engagement ring ad campaign really sparked the interest of diamonds. Unlike how diamonds were used as collateral and insurance, it's used as a symbol of love and commitment in today's age. As the slogan entails "Diamond is forever" as will diamonds will most likely stay here forever. Check out our post on Best Time to Buy Jewelry and Diamond Prices here at HMB!