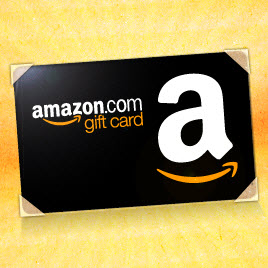 You can now get a $10 Amazon.com Credit when you change your 1-click payment setting to a Citi credit card. However, you must do this from a Mobile device. When you follow the link, you may receive an error message. Don't worry, you can go ahead and complete this step manually. You should receive the $10 bonus after you change your 1-Click payment method to an eligible Citi Credit Card.
Tip: If you can't get it to work from your mobile device, send Amazon an email or do a chat about the $10 bonus promotion for changing to 1-click payment with a Citi card.
Free $10 Amazon Credit for 1-Click Citi Card Payment:
Use a mobile device
Log into your Amazon.com account
Click here and change your "1 click payment setting" button to a Citi credit card.
A $10 discount will appear on your next purchase of qualifying products from Amazon.com with your Citi card.
The $10 Credit must be used by May 19, 2015. This excludes Gift Cards, Kindle eBooks, instant videos, MP3s, and all other digital downloads and content. Do it right away for an easy $10 free bonus if you have a Citi card.